'No Elections Are Held Within BJP, Everything Happens As Per Modi's Wish': Subramaniam Swamy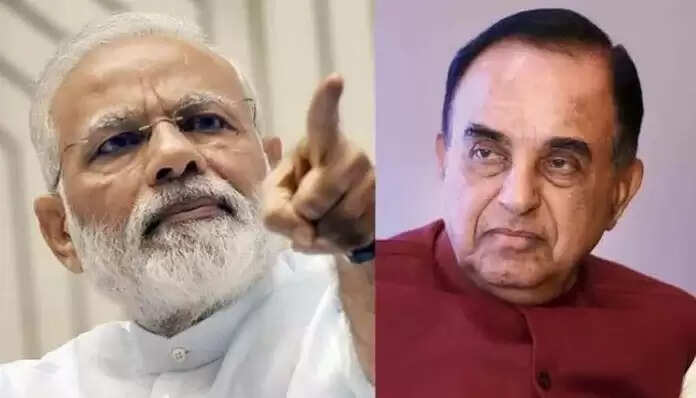 The Bharatiya Janata Party (BJP) has reconstituted its highest policy-making body, the Parliamentary Board, as well as the Central Election Committee, which is crucial for ticket distribution. This includes new faces while leaving out many major leaders.
Following this, former Rajya Sabha MP of the party Subramanian Swamy tweeted on Thursday about the party's tradition of holding elections for appointment to positions within the party.
Swamy wrote in a tweet, "In the early days of the Janata Party, and then also during the time of the BJP, elections were held to fill the posts of office bearers." This is stated in the party's constitution. There is no election in the BJP today. Only after Modi's approval is a member nominated for each position.
It is worth noting that Union Minister Nitin Gadkari and Madhya Pradesh Chief Minister Shivraj Singh Chouhan were removed from the party's Parliamentary Board and Central Election Committee in the changes made on Wednesday.
Six new faces have been added to the parliamentary board, including former Karnataka Chief Minister BS Yediyurappa and Union Minister Sarbananda Sonowal.
It is worth noting that the BJP's Parliamentary Board is the highest level of the party, making decisions on the Chief Minister, State President, and other important positions.
The Parliamentary Board already includes Prime Minister Narendra Modi, Union Home Minister Amit Shah, Defense Minister Rajnath Singh, and Organization General Secretary BL Santosh, in addition to the party's national president Jagat Prakash Nadda. Santosh is the Parliamentary Board's Secretary.
Shivraj Singh Chouhan is the only Chief Minister who was a member of the Parliamentary Board for a long time. When Amit Shah became the BJP president in 2014, he had given Chouhan a place in the parliamentary board. After this he also remained a member of the Parliamentary Board in Nadda's team.
Apart from Gadkari and Chouhan, the leaders who have been removed from the Central Election Committee include Union Minister Jual Oraon and former Union Minister Shahnawaz Hussain.
Apart from all the 11 members of the Parliamentary Board in the new Central Election Committee, Union Minister Bhupendra Yadav, Maharashtra Deputy Chief Minister Devendra Fadnavis and former National General Secretary Om Mathur have been given place.