75th Independence Day: Here are some important takeaways from PM Modi's speech at Red Fort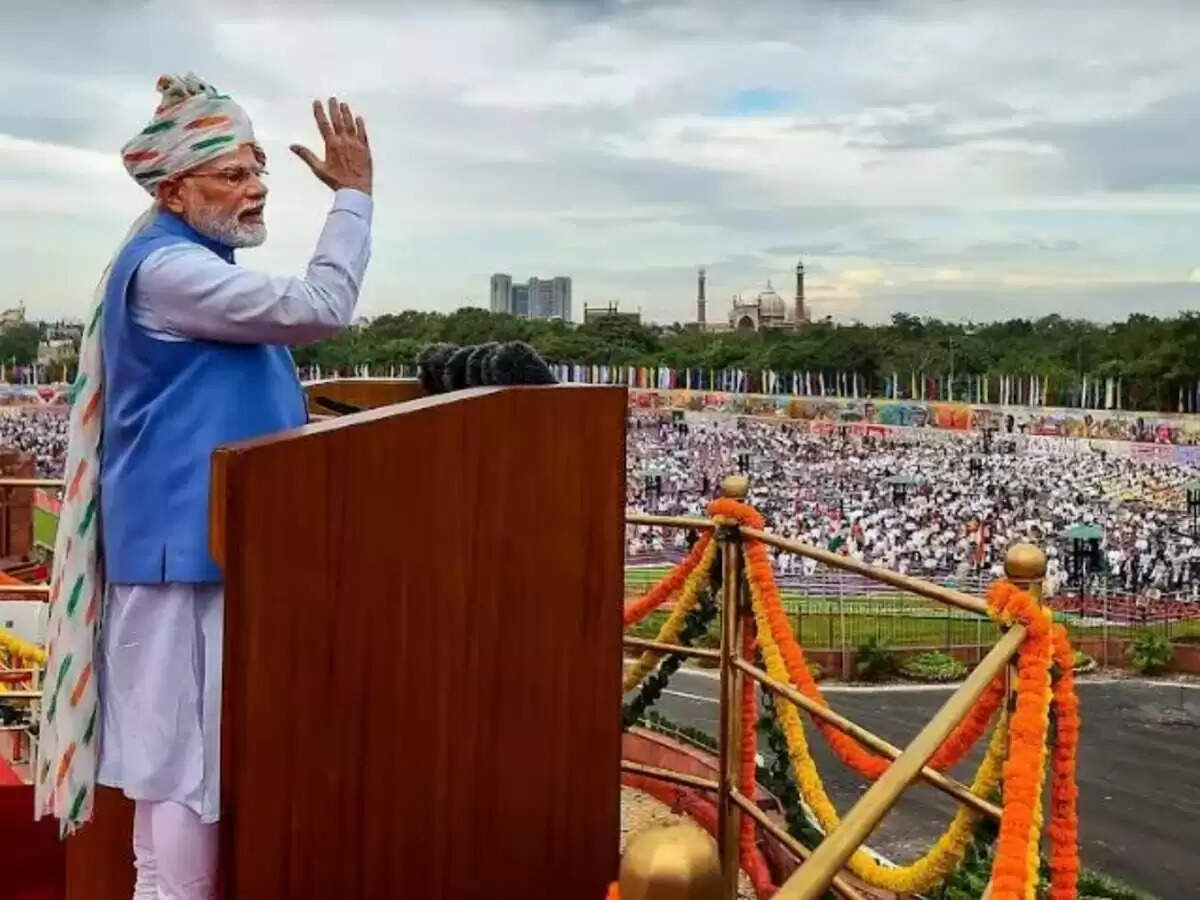 At the Red Fort, Prime Minister Narendra Modi hoisted the tricolour. The country has now been independent for 75 years. Prime Minister Narendra Modi is making his ninth consecutive speech from the Red Fort ramparts. PM Modi addressed the nation from the ramparts of the Red Fort, congratulating the country on its 75th year of independence. This tricolour is now proudly waved in every corner of the world.
In terms of corruption, PM Modi stated that the property of those who robbed the bank is being confiscated today. Those who pillaged the country must be brought back. People require power to combat corruption. Corruption is eroding the country's foundations.
Prime Minister Modi stated that a tricolour flag demonstrated our country's great potential. From the ramparts of the Red Fort, Prime Minister Modi stated, "It is our endeavour that the youth of the country receive a lot of help for research from the boundless space to the depths of the ocean."
PM Modi was greeted at the Red Fort by Defense Minister Rajnath Singh. PM Modi was then given a guard of honour. This Independence Day is especially significant for the country because it marks the completion of 75 years of independence.
The Red Fort's Independence Day celebration drew approximately 7000 people. The security at the Red Fort has been completely tightened in preparation for Independence Day. Over 10,000 security personnel were stationed in and around the Red Fort. The Red Fort is guarded by security forces outfitted with cutting-edge technology. In addition, over 400 kite catchers have been deployed.