75th Independence Day: Sonia Gandhi Slams Modi Govt For Allegedly Distorting History To Demonize Nehru-Gandhi
Updated: Aug 15, 2022, 15:07 IST
|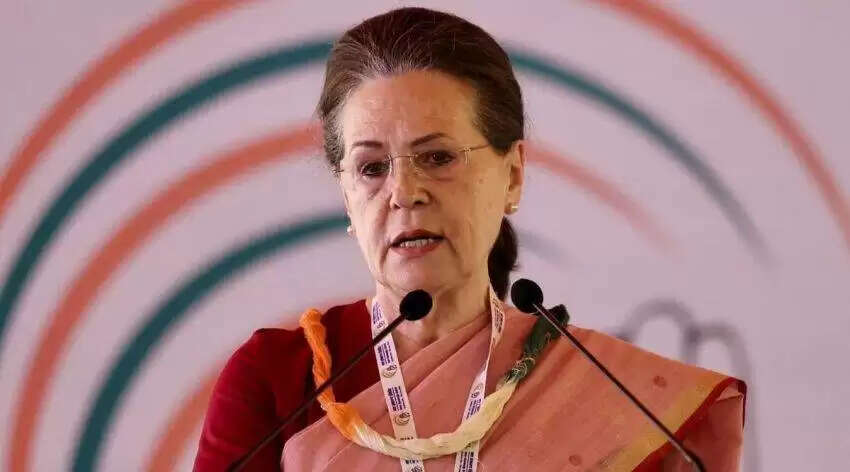 Today marks the 75th anniversary of the country's independence. Meanwhile, Congress interim president Sonia Gandhi greeted citizens on the occasion of their country's independence. In addition, he targeted the Modi government at the Centre.
Sonia Gandhi chastised the Centre, accusing it of distorting historical facts to defame leaders such as Mahatma Gandhi and Jawaharlal Nehru. He claimed that the central government is attempting to discredit Mahatma Gandhi and Jawaharlal Nehru to advance its political agenda.
'Modi government maligning the image of leaders like Gandhi-Nehru-Azad-Patel'
The interim Congress president claimed that the central government was attempting to minimise the sacrifices made by Indian forces during the freedom struggle. "The Indian National Congress will oppose any attempt by this parochial government to falsify historical facts and defame leaders such as Gandhi-Nehru-Azad-Patel," he said.
Sonia Gandhi congratulated the country on its 76th anniversary of independence, saying, "In the last 75 years, highly talented Indians have led the country on the path of progress in the fields of science, education, health, and information." Farsighted leaders in India laid the foundation of a free, fair, and transparent electoral system. They also established strong democratic and constitutional institutions.
She also emphasised that India's diverse cultures and languages have helped to strengthen its image as a proud nation.
What PM Modi said from the ramparts of Red Fort–
PM Modi addressed the nation for the ninth time in a row by hoisting the tricolour from the Red Fort ramparts. Modi remembered everyone from Veer Savarkar to Dr Bhimrao Ambedkar during this time. On Independence Day, Prime Minister Narendra Modi addressed the nation from the Red Fort. PM Modi set a record by speaking for 82 minutes from the Red Fort. His address, which lasted approximately 82 minutes, is the fifth longest from the Red Fort.
In his address to the nation, Prime Minister Narendra Modi stated that the tricolour of India is now flying in every corner of the world. Today is a historic occasion. It is an auspicious time to take action with renewed zeal and spirit. The struggle for freedom lasted the entire duration of slavery. For hundreds of years, people had fought against slavery in every corner of India and have sacrificed their lives for freedom.