BJP MP Parvesh Singh Calls For Total Boycott Of A Religious Community After A Hindu Youth Was Killed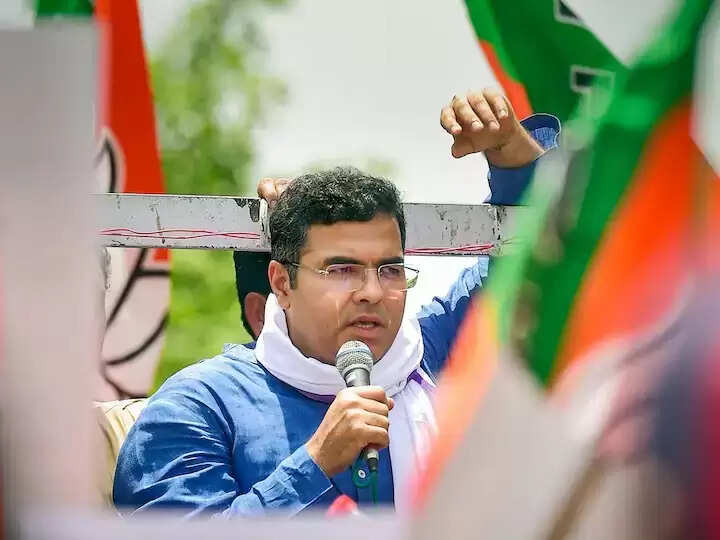 Parvesh Verma, a Delhi BJP MP, allegedly called for a total boycott of a community during a rally to protest the death of a Hindu youth in northeast Delhi.
Manish (19) was stabbed dead earlier this month in Sundar Nagri. Police have detained all of the suspects in the case, including Aalam, Bilal, and Faizan, and claim they murdered him because of an old feud.

Verma was heard stating in a reported video of the protest on Sunday, which was organised by numerous Hindu organisations against the killing, "There is only one way to straighten them out, no matter where you find them: absolute boycott. Do you concur with me?" The Delhi Police says it is gathering information about the event, which took place in east Delhi's Dilshad Garden and also informed that no permission was sought to hold the protest.

"So far, no complaints have been received. However, video footage from the event's speeches will be investigated," according to a top police officer.
Verma, the BJP's Member of Parliament for West Delhi, did not respond immediately.

In the alleged video, Verma can be seen asking the gathering for an answer concerning the "complete boycott" of the neighbourhood and urging them to raise their hands if they agreed with him.

"We will not shop in their stores or pay them any wages. This is the only option for them," he said in the video.

A CCTV camera captured Manish's murder. Three teenagers are seen strolling down a lane and accosting him in the video. The video also shows one of the three pulling Manish's collar and slapping him. The other two join in, and they begin stabbing Manish with knives.