Chinese "spy" ship approved to dock at Sri Lanka port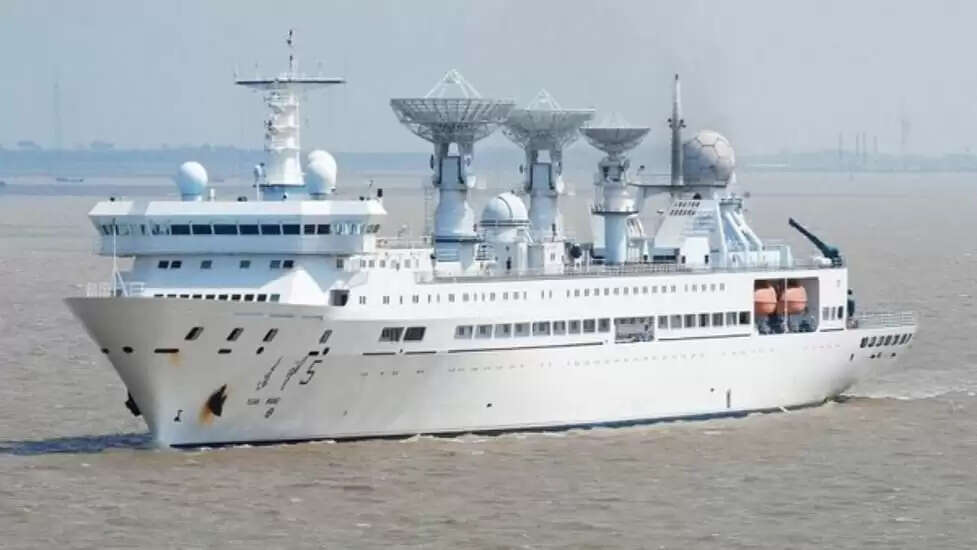 A Chinese ballistic missile and satellite tracking ship will dock for Hambantota port on Sri Lanka's southern coast for a week from August 16. According to information quoting sources, the report said that Sri Lanka had earlier asked China to postpone the arrival of its hi-tech vessel at Hambantota port following concerns raised by India. But on Saturday, Colombo approved this Chinese ship for docking at its port.
Hambantota port is an impractical project, which was built on a loan from China by the former President of Sri Lanka. Subsequently, the governments of Maithripala Sirisena and Ranil Wickremesinghe were forced to hand over the port to China on a 100-year lease in 2017 as Sri Lanka was unable to repay Beijing's $1.1 billion debt. Sri Lanka had also handed over 16,000 acres of land around the port to the Chinese. Sri Lankan officials said at the time that their total debt to China was about $ 9 billion.
The ship is a survey vessel, called 'Yuan Wang 5'. China uses its Wang-class ships to track satellite, rocket, and intercontinental ballistic missile launches. China has 8 such tracking ships, which are capable of operating in the entire Pacific, Atlantic, and Indian Oceans. These ships complement the land-based tracking stations.
Significantly, a report by the US Department of Defense claimed that these ships are operated by the Strategic Support Force of the People's Liberation Army, which is 'the PLA's strategic location, cyber, electronic, information and information center to centralize communications. A theater command level organization set up for, Psychic warfare missions and abilities.