Congress Leader Jaiveer Shergill Resigns From Party Spokesperson Post, Tenders resignation To Sonia Gandhi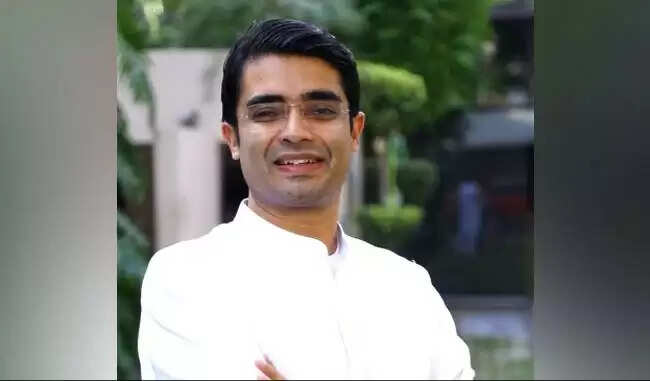 Congress leader Jaiveer Shergill resigned as the party's national spokesperson today, and in a letter, he launched a scathing attack on the Gandhi family. In the letter, Shergill stated that "the vision of the party's decision-makers is no longer in line with the aspirations of the youth." In this short letter to Congress President Sonia Gandhi, Jaiveer Shergill also wrote about 'sycophancy.'
He said that the primary reason (of resigning) is that the ideology and vision of the current decision makers in the Congress is no longer in line with the aspirations of the youth and modern India.
Shergill wrote in the letter that, "Besides, I feel sad to say that decisions are no longer taken for the interest of the public and the country, but are influenced by the selfishness and personal interests of the persons indulging in sycophancy. The ground reality is constantly being ignored. This is something I cannot ethically accept or continue to work with."
Jaiveer Shergill, 39, was among one of the youngest spokespersons of the Congress. He was not seen in the party's media briefing for some time. Shergill is a lawyer and has been one of the prominent young faces of the party.
This is the third resignation in the party this month, following the resignations of two Congress stalwarts, Ghulam Nabi Azad and Anand Sharma, from party posts in their home states. Azad and Sharma are members of the party's disgruntled "G-23" faction. In 2020, he wrote to Sonia Gandhi, requesting that the organisation be restructured with "full-time and visible leadership."
In the last three years, Congress has lost a number of leaders. The party's exodus began with Jyotiraditya Scindia, who is now a Union Minister. Jitin Prasad, a UP minister, followed him out of the Congress. Former Union ministers Ashwini Kumar, RPN Singh, and Kapil Sibal all left the party this year.