Congress To Launch 3500 KM Long 'Bharat Jodo Yatra' on 7 September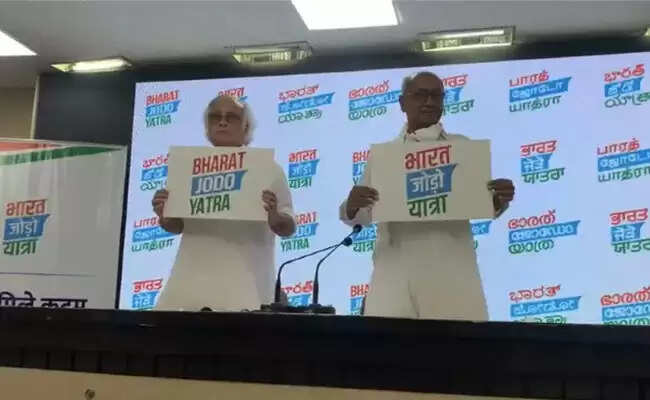 'Bharat Jodo' Yatra: Today, Congress held a press conference to discuss the 'Bharat Jodo' Yatra. According to Congress leaders, this padyatra will cover 3500 kilometres and will begin on September 7. While formally announcing this yatra today, senior Congress leaders Digvijay Singh and Jairam Ramesh stated that the purpose of the yatra is to protest the atmosphere of hatred that has been created in the country, the violation of the freedom of constitutional institutions, the rise in inflation, and other issues. According to Digvijay Singh, this padyatra will pass through 12 states and two union territories.

This Congress journey will begin in Kanyakumari, Tamil Nadu, and will end in Kashmir, covering a distance of 3500 kilometres. According to Congress, representatives of social organisations and like-minded individuals are welcome to join this yatra.

On the other hand, former Congress President Rahul Gandhi met with several prominent civil society figures on Monday as part of the party's proposed 'Bharat Jodo' Yatra, saying that the visit was a "penance" for them and for united India. He is prepared for a long battle. Rahul Gandhi, Yogendra Yadav of 'Swaraj India,' Syeda Hameed, former member of the Planning Commission, PV Rajagopal of 'Ekta Parishad,' Bezwada Wilson of Safai Karamcharis Andolan, and approximately 150 representatives of various social and non-governmental organisations attended the meeting. This meeting was attended by senior Congress leaders Digvijay Singh, Jairam Ramesh, and many other party leaders.

Following the meeting, representatives from civil society announced that they would join the campaign to unite the country and would issue an appeal in support of it in the coming days.