Did You Know: It Was Amitabh Bachchan Who Brought Corporate Culture In The Bollywood
Updated: Oct 10, 2022, 20:16 IST
|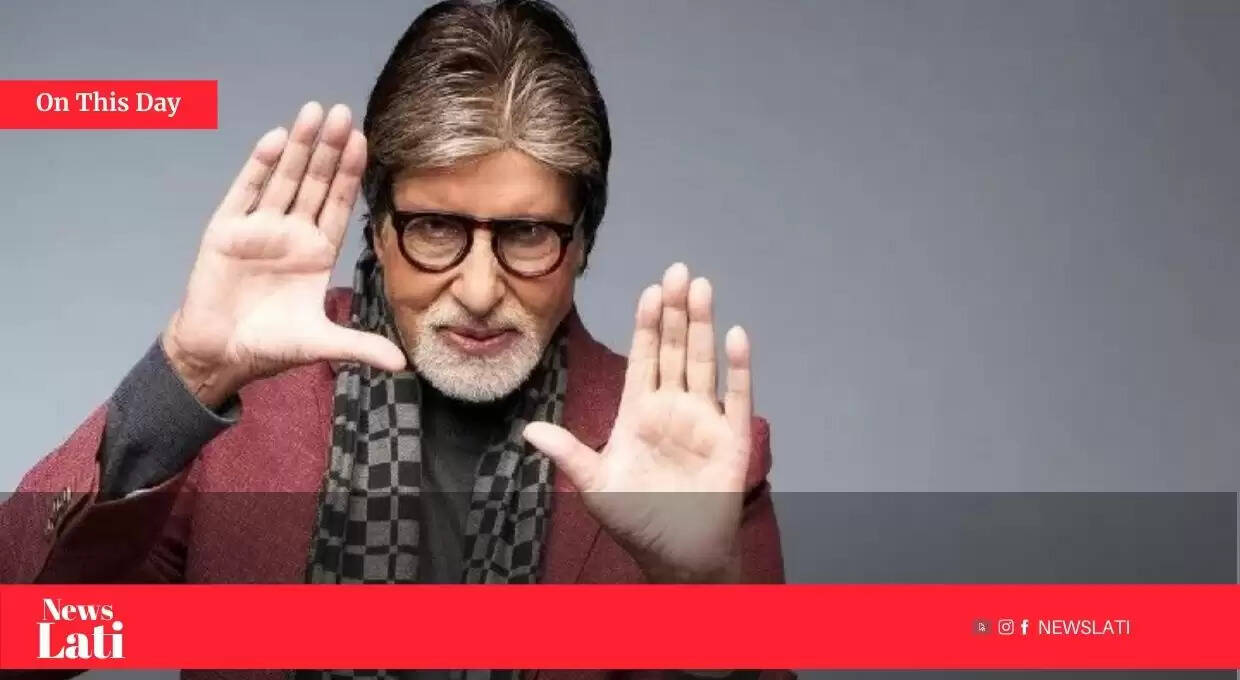 Legends always have their way with their far-sightedness, regardless of whether the system or society in which they operate is myopic. Amitabh Bachchan, who will turn 80 on October 11, is a prime example of this.
After a turbulent late 1980s and early 1990s, when Bachchan's stardom was fading and India itself was undergoing tectonic changes in its socio-political and economic scenario, the actor and a team of professionals devised a plan to establish India's first entertainment company, the Amitabh Bachchan Corporation Ltd (ABCL), to venture into film production, distribution, event planning, talent management, and television marketing.
The company's initial success provided a significant confidence boost, and Big B decided to give a liberty to the group of management professionals who were at the frontline of the game that ABCL was playing.
To keep up with the company's rapid growth, it required massive cash infusions from banks, which were eager to lend money against the personal guarantee of a superstar like Bachchan.
The company then became involved with the Miss World 1996 beauty pageant and managed the event, bringing it to India for the first time. Prior to this, two Indian beauty queens, Sushmita Sen and Aishwarya Rai (who would later become his son Abhishek's wife), had already made a global impression by representing India as Miss Universe and Miss World, respectively, in 1994.
Encouraged by the fantastic opportunity and client base, ABCL decided to bring the event to Bengaluru (then Bangalore) because the city had a wholesome blend of eastern and western cultures. Despite the fact that there was less time to pull it off, ABCL jumped at the chance and gave it their all.
However, the move backfired spectacularly, sparking nationwide protests. There were two major groups opposed to the beauty pageant being held in India: feminists who believe that beauty contests degrade women, and conservatives who believe that holding a beauty pageant in India is against the country's traditions and values.
By 1999, the company had become a complete shambles, with debts reaching an all-time high of Rs 90 crores, compared to a net worth of Rs 60.52 crores in 1999. It's ironic that ABCL's financial situation was deteriorating during India's period of rapid economic growth.
Big B has stated in several interviews that creditors began coming at his house to get their money back; at the same time, his iconic bungalow Pratiksha was threatened with seizure. Canara Bank had asked the Mumbai High Court for permission to attach Pratiksha in order to recover its debts. The bank led a consortium that provided the ABCL with credit facilities worth Rs 22 crore in 1996.
Soon after, BigB got an offer to feature as the host of a quiz-show 'Kaun Banega Crorepati' which changed the course of history not only for Amitabh Bachchan but the Indian television industry.
The show's popularity brought Big B into every Indian household, and he found newfound fame on the small screen. He then began repaying his creditors with the Rs 15 crores he received for the 85 episodes. Big B's fortunes began to improve, and he eventually emerged as a significant force.
Big B stated in an interview with senior film trade analyst Taran Adarsh that he was attempting to bring a cultural shift in terms of how films were made in Bollywood with his ABCL, but was met with opposition from people who told him, "Ye tie pehen ke koi picturein nahi bana sakta (How can one make films by wearing a tie)" - an indirect jab at introducing a novel corporate culture in films.
Two decades later, Bachchan's dream - to optimise filmmaking in terms of revenues, with definitional dichotomies and departments for effective film unit functioning - is the central core of contemporary filmmaking in not just Bollywood but nearly all of Indian cinema.