Ex-Pakistan PM Imran Khan heaps praises on India at Haqiqi Azadi March
Updated: Oct 28, 2022, 19:51 IST
|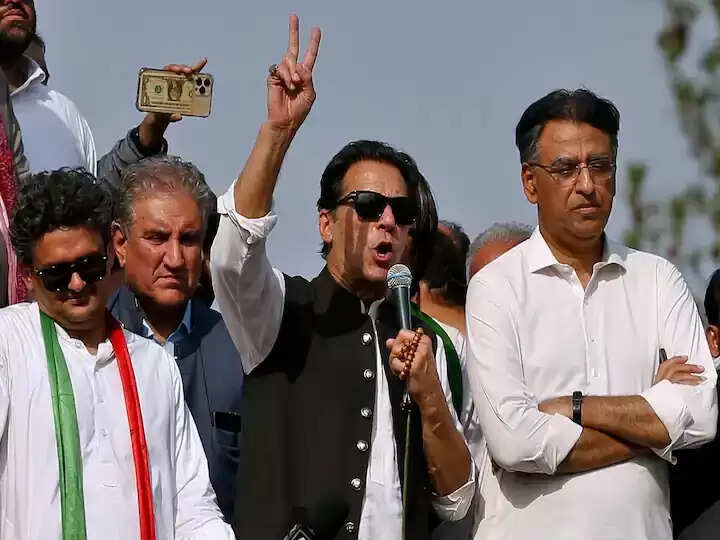 Former Pakistani Prime Minister and Pakistan Tehreek-e-Insaf (PTI) Chairman Imran Khan praised India on Friday for its autonomous foreign policy and procurement of Russian energy in accordance with its national interests despite Western pressure during the Ukraine crisis.
He made the remarks while speaking to supporters of his party gathered in Lahore for a protest march toward Islamabad to put pressure on the government to call early general elections.
وقت آ گیا ہے کہ ملک کی حقیقی آزادی کا سفر شروع کیا جائے۔ عمران خان
#حقیقی_آزادی_لانگ_مارچ pic.twitter.com/kSErre2KZY

— PTI (@PTIofficial) October 28, 2022
Imran Khan asserted that India has the ability to buy oil from Russia at any time, but Pakistanis are a slave who have failed to make decisions for their country's people's well-being.
"This country's decisions must be made within the country. No one should ask us if Russia is providing cheap oil and if I have the option of saving my countrymen. Nobody should be able to tell us anything. India may obtain oil from Russia, but slave Pakistanis are not permitted. I want to see a free country where justice reigns supreme and people are safe and secure," According to ANI, the chairman of the PTI.

He went on to say that the people of the country, not America or anyone else, should decide who runs the country.

"I want elections that are free and fair." "I want the people to decide who leads the country, not Washington, America, or anyone else," Imran said, according to Dawn.

PTI supporters on motorcycles with party flags congregated at the well-known Liberty Chowk. The march is being billed as a "Haqiqi Azadi March," or a march for true national freedom.