Former Sri Lankan President Gotabaya Rajpaksa Returns To Sri Lanka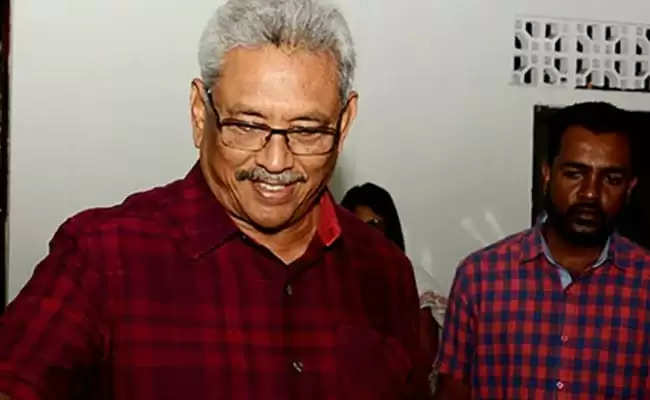 Former President Gotabaya Rajapaksa arrived home on Friday from Thailand, nearly two months after fleeing Sri Lanka. Gotabaya Rajapaksa fled the country on July 13 after months of protests calling for his resignation turned violent on July 9 in the midst of an unparalleled economic crisis in Sri Lanka. Protesters also invaded numerous other government facilities at the time, including the presidential mansion in Colombo. Gotabaya Rajapaksa landed at Bandaranaike International Airport amid tight security. Several ministers and MPs from the ruling Sri Lanka Podujana Peramuna welcomed him (SLPP).

The former President has returned from a Singapore Airlines aircraft, according to sources. According to him, he flew from Thailand to Singapore to return because there are no direct flights between Bangkok and Singapore.

The Daily Mirror has reported that Gotabaya Rajapaksa will be staying at a government bungalow near Wijerama Mwatha here and a large security contingent will be deployed to protect the area.
As a former president, Rajapaksa is entitled to a government bungalow and other facilities.

Gotabaya Rajapaksa had earlier escaped from Colombo to Maldives by a Sri Lankan Air Force plane. From Maldives, he left for Singapore, from where he sent his resignation on 14 July. Rajapaksa later flew to Thailand in search of temporary shelter.
Thailand's Foreign Minister Don Pramudawinai has said Rajapaksa could stay in the country for up to 90 days as he still holds a diplomatic passport.

Following Rajapaksa's removal, the Sri Lankan Parliament elected Ranil Wickremesinghe, the then-acting President and six-time Prime Minister, as his successor. The Sri Lanka Podujana Peramuna (SLPP), the largest party in the 225-member parliament, backed Wickremesinghe.
According to media sources, President Wickremesinghe has started plans for his return at the request of Rajapaksa's SLPP. On August 19, SLPP national secretary Sagar Kariyawasam stated that a request in this regard was made during a meeting with President Wickremesinghe.