French Author Annie Ernaux wins Nobel Prize in Literature, Know details here
Updated: Oct 6, 2022, 18:55 IST
|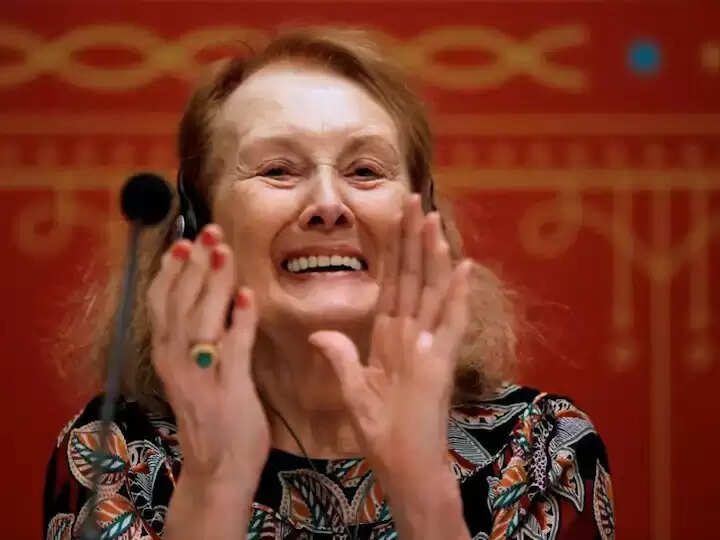 The French writer Annie Ernaux receives the 2022 Nobel Prize in Literature. At a news conference in Stockholm on Thursday, Mats Malm, the permanent secretary of the Nobel Committee, revealed who will receive the Nobel Prize in Literature in 2022. She has received recognition "for the bravery and clinical precision with which she reveals the origins, estrangements, and collective restrictions of personal memory."
The 82-year-old Ernaux is just the 17th female author to receive the Nobel Prize in Literature.
According to Anders Olsson, the Chairman of the Nobel Committee, The Swedish Academy, Annie Ernaux's memoir on her upbringing in the country was an early attempt to expand the definition of literature beyond fiction in the strict sense.
The Nobel Prize in Literature is given to the best poets and authors in the world for their remarkable and notable contributions to the idealistic movement.
It was initially given to the French poet and thinker Sully Prudhomme in 1901. In the years between 1901 and 2021, the Nobel Prize in literature was given out 114 times to 118 different recipients.
Rudyard Kipling, a 41-year-old author best known for The Jungle Book, received the prize at the youngest age. Since Doris Lessing was 88 years old when the award was announced, she is recognised as the oldest literature laureate.