Here's how to make mouth-watering Egg Biryani at home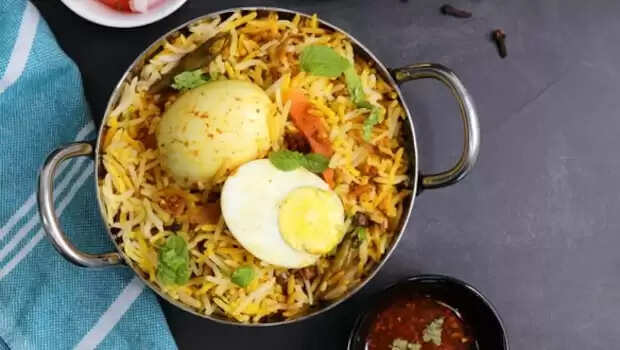 There is nothing more delightful than a dish of biryani accompanied by spicy salan. While some people prefer it with juicy meat chunks, others prefer it with crunchy vegetables - no matter how you eat it, this royal cuisine will tug at your heartstrings. Cooking a true biryani, on the other hand, necessitates a significant amount of time and thought. You must first boil the rice with entire spices, then marinate the meat and prepare the curry; there are really a lot of steps to take. But who says you can't eat delicious biryani without putting in the time and effort? Chef Pankaj Bhadouria has given a quick and easy recipe for egg biryani.
The nicest part about this dish is that no marination is required, which saves a lot of time. Furthermore, you just need a few readily available ingredients from your kitchen cupboard. Some eggs, rice, oil, and seasonings That's it. This biryani recipe is suitable for both an unexpected party gathering at home and a fancy dinner scenario. So, what are you holding out for? Check out the recipe now.

Begin by soaking 2 cups of rice for around 20-25 minutes. Then, in a pressure cooker, add 4 tablespoons of cooking oil. Sauté the sliced onion until golden and crisp. After that, add 6 hard-boiled eggs, 1 teaspoon red chili powder, 1/2 teaspoon cumin powder, 2 tablespoons biryani masala, 1 teaspoon black pepper powder, and 1 tablespoon ginger-garlic paste, as well as a cup of yogurt, mix it well. Then, on top of the gravy, add 2 cups of water and the soaked rice. Add dried onion, rosewater, some mint leaves and cook till 1 whistle.