Himachal Pradesh Assembly Elections: BJP announces first list of 62 candidates, Congress to field 19 sitting MLAs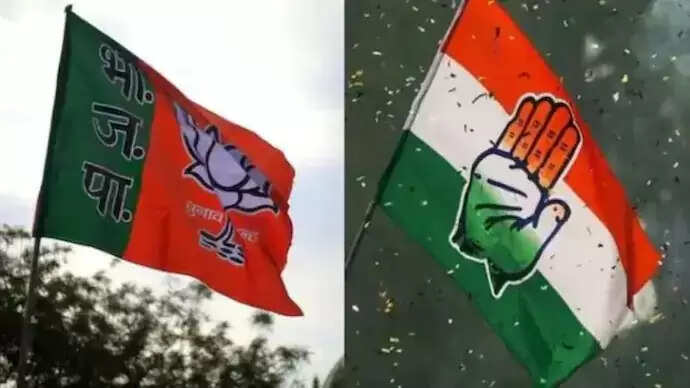 The Bharatiya Janata Party (BJP) and the Congress have announced their initial lists of candidates for the Himachal Pradesh assembly elections. While the BJP has named 62 candidates, the Congress high command has approved party tickets for 46 seats.

Chief Minister Jairam Thakur will run in the Seraj constituency, while MLA Anil Sharma will run in Mandi and Satpal Singh Satti in Una.

The BJP high command has picked eight candidates from the Scheduled Tribes category, with only three seats reserved for them.
The party has allocated five tickets to female candidates. Graduates and postgraduates make up roughly two-thirds of the recommended candidates. Additionally, sitting MLAs have been replaced.
Congress to field 19 sitting MLAs
Among the Congress leaders who have received tickets are 19 sitting MLAs. Kinnaur MLA Jagat Singh Negi is the only sitting party MLA who has been denied a party ticket in the first list. The allocation of tickets for Kinnaur's sole assembly constituency has been halted.
Many constituents are angry about the ticket distribution. Aditya Vikram Singh, who ran for election in 2017 from the Banjar assembly constituency, was denied a ticket. He left the party in protest of the denial of the ticket. This time, Banjar gave Khimi Ram a ticket.
Among the ticket holders from Shimla's seven assembly constituencies are the son and loyalists of former Chief Minister Vikramaditya Singh.

Tickets have been issued to seven former cabinet ministers and three women. Tickets for the rest 22 assembly constituencies will be revealed soon, according to party sources.