Hours After Arrested Suspended BJP MLA Tiger Raja Singh Granted Bail
Updated: Aug 24, 2022, 11:00 IST
|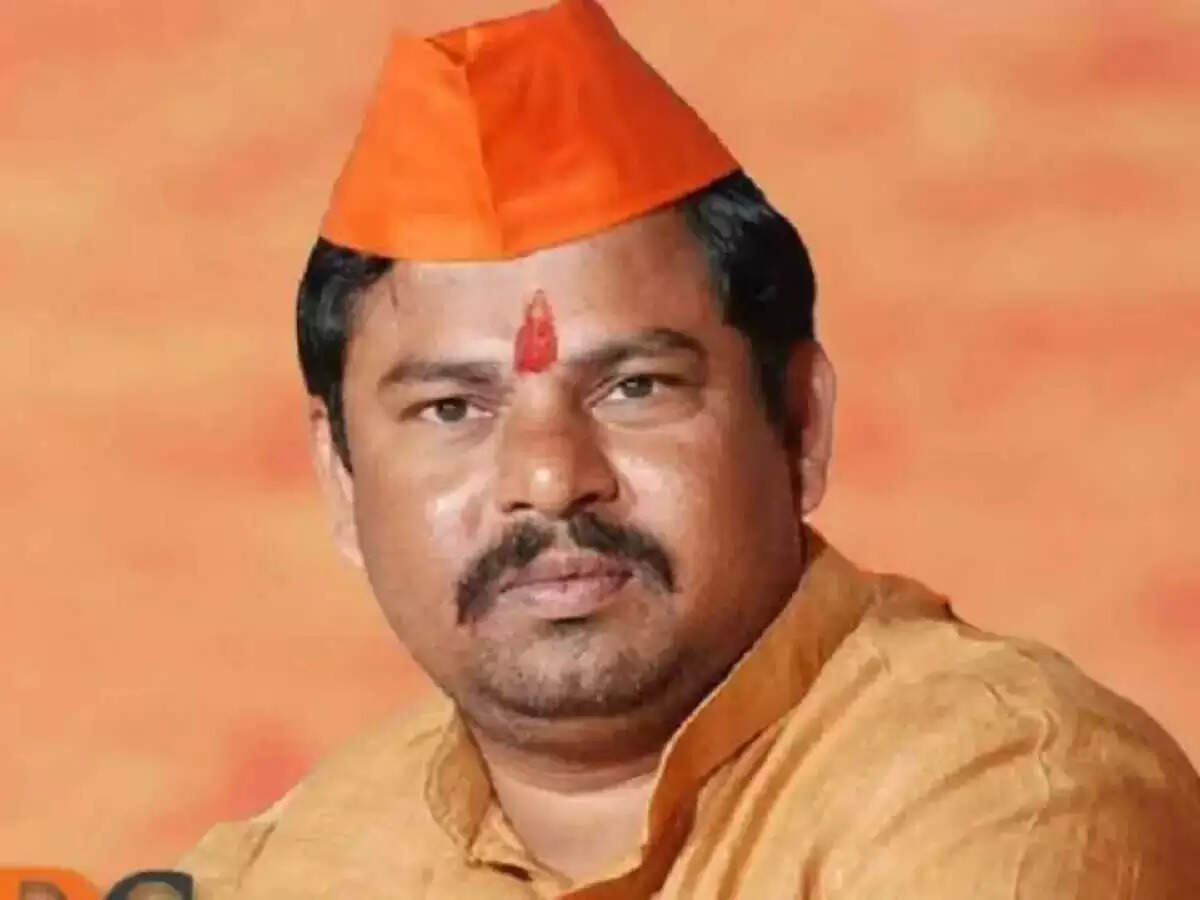 Suspended T Raja Singh, a Telangana BJP MLA who was arrested for making anti-Muslim remarks, was granted bail by a local court on Tuesday. According to the Nampally metropolitan magistrate court, the police did not follow proper procedure, such as providing prior notice before the arrest. Singh was arrested earlier in the day by city police for allegedly making anti-Islam and Prophet Mohammed remarks in a video that was later removed by the social media platform where it was posted.
"The police did not follow the Supreme Court's directions that a notice is issued to the accused before arrest in cases involving less than seven years in prison," Raja Singh's lawyer told PTI.
Mild tension prevailed at the court as supporters and detractors of Raja Singh gathered and shouted slogans. To disperse them, police had to resort to mild lathi-charges. Following a backlash over his remarks, the BJP suspended Singh with immediate effect.
Following the striking turn of events, city police increased security at sensitive locations. Asaduddin Owaisi, chief of the All India Majlis-e-Ittehadul Muslimeen, also chastised the BJP for the now-suspended MLA's derogatory remarks about the Prophet, which sparked protests in Hyderabad.
"I strongly condemn the remarks made by the BJP MLA... The BJP opposes peace in Hyderabad. The BJP despises Prophet Muhammad and Muslims. They want to rip apart India's social fabric "The news agency ANI quoted Owaisi.
"Fight with us politically, but not in this way. If Prime Minister Narendra Modi and the BJP do not agree with these remarks, they should respond. I also condemn the slogans (Sar Tan Se Juda) that were raised and will advise those individuals not to take the law into their own hands."