Manipur politics: - JDU loses 5 of 6 MLAs to BJP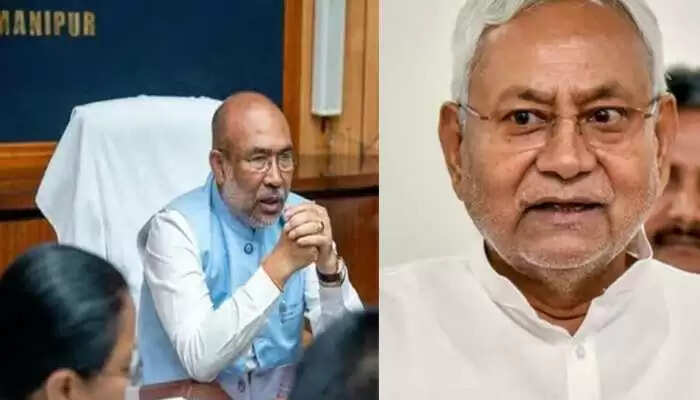 After the break of the alliance with the BJP in Bihar, the discussion of Nitish Kumar withdrawing support of 5 JDU MLA to government was in full swing in Manipur too. But instead of withdrawing support from BJP, 5 out of 6 JDU MLAs left the party and joined BJP.
The Secretary of the Legislative Assembly told in the notification that under the Tenth Schedule of the Indian Constitution, these 5 MLAs will now belong to the BJP in the assembly.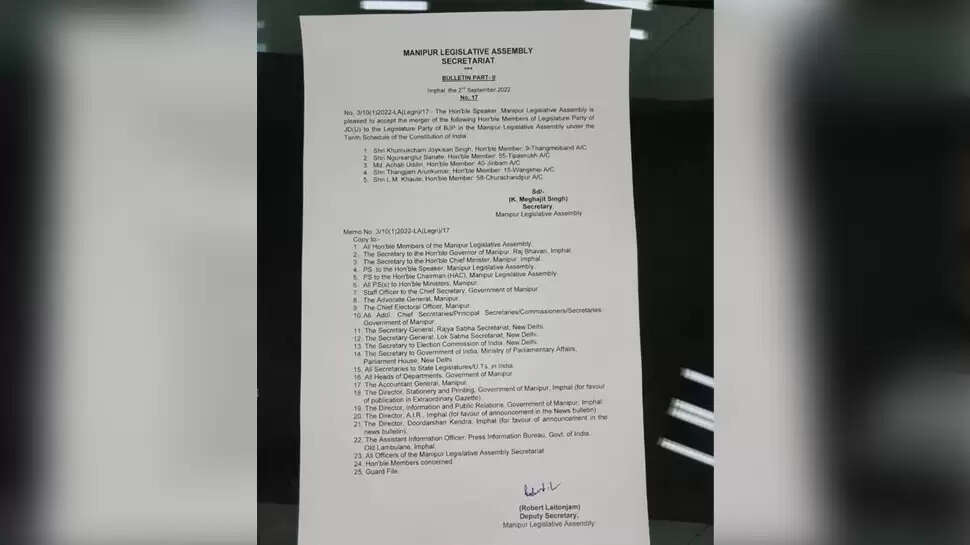 According to sources, these MLAs were upset over the party's decision of braking ties with the NDA alliance in Bihar. The JDU MLAs in Manipur took this decision to join BJP after Nitish Kumar's announcement in which he had asked to withdraw support to the BJP government in Manipur.
Nitish Kumar is seeing himself as the candidate for PM, while on the other hand, BJP is constantly making a dent in his party. On August 25, Teki Kaso, the only JDU MLA in Arunachal Pradesh, had joined the BJP in the presence of BJP president JP Nadda.
Nitish Kumar broke ties with the BJP in Bihar last month. Nitish distanced himself from the NDA and joined hands with the RJD-led Grand Alliance. In the new government of the Grand Alliance, Nitish Kumar became the CM, and RJD leader Tejaswi Yadav was sworn in as the Deputy CM.