Newly elected Congress President forms steering committee, know details here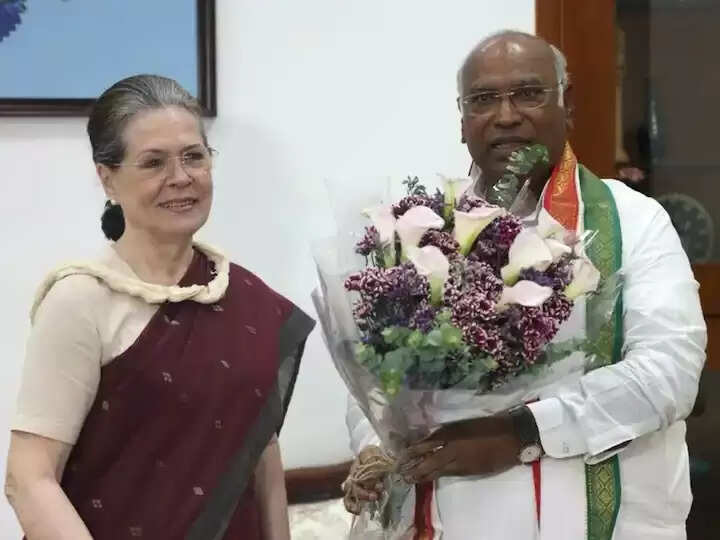 Congress President Mallikarjun Kharge established a 47-member steering committee to run the party's operations on Wednesday, including Sonia Gandhi and Rahul Gandhi. Aside from the Gandhis, all members of the Congress Working Committee were appointed to the steering committee.

Former Prime Minister Manmohan Singh, Priyanka Gandhi, AK Antony, Ambika Soni, Anand Sharma, KC Venugopal, and Randeep Surjewala are also on Kharge's steering committee.
According to convention, after the election of a new Congress President, the CWC is disbanded and a steering committee is formed to run the party's activities.
Earlier in the day, all Working Committee members, general secretaries, and in-charges submitted their resignations to the incoming Congress president.

According to the Congress constitution, Kharge's election as party chief will be ratified at the party's plenary session, which is expected to be held in March-April next year, according to PTI.

Kharge will reconstitute the new CWC, the Congress's top decision-making body, shortly after the plenary session.

The party constitution states that 11 members of the CWC will be nominated and 12 will be elected. The working group will also include the leader of the party in Parliament and the president of the Congress.

Mallikarjun Kharge formally took over as Congress president on Wednesday, saying he'd want to congratulate the party for electing a worker's son and an average person to the position.

Kharge's first priority will be to bring the party to power in Himachal Pradesh and Gujarat, where it will fight an aggressive BJP and an ambitious AAP. On October 29, Kharge will travel to Gujarat, Prime Minister Narendra Modi's home state, to address a gathering in Navsari.