PM Modi visits Morbi bridge collapse site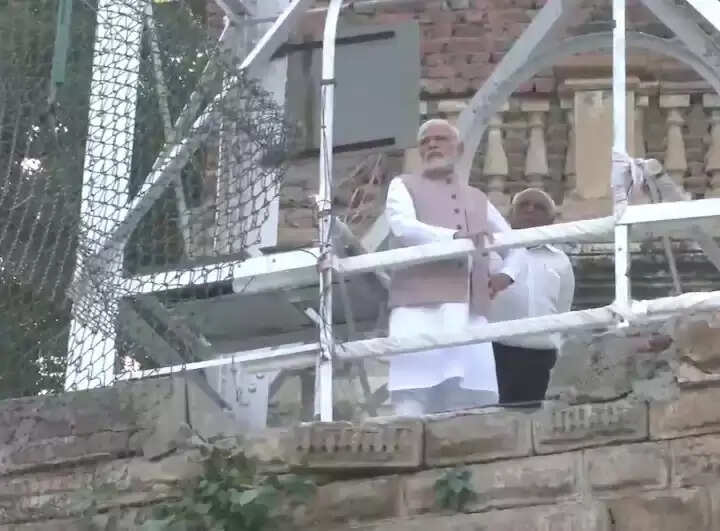 On Tuesday, Prime Minister Narendra Modi and Gujarat Chief Minister Bhupendra Patel paid a visit to Morbi, Gujarat, where a bridge collapsed on Sunday evening. On Sunday evening, a century-old suspension bridge over the Machchhu river in Gujarat's Morbi city collapsed, killing 136 people.
Modi, who is visiting Gujarat, paid tribute to those who died in the bridge collapse on Sunday.
"I am in Kevadia," the prime minister said, "but my heart goes out to those who died in the Morbi bridge collapse tragedy."

On Monday evening, nine people were arrested in connection with the incident, including officials from the watchmaker Oreva, which was in charge of the bridge's renovation. Two managers, two repair contractors, three security guards, and two ticket sellers were among those arrested.

An FIR has been filed charging agencies in charge of bridge maintenance and operation with culpable homicide.

PM Presides Over High-Level Meeting
On Monday, Prime Minister Modi presided over a high-level meeting at Gandhinagar's Raj Bhawan to assess the situation in Morbi. He was briefed on the rescue and relief operations that have been ongoing since the Morbi mishap.

Gujarat Chief Minister Bhupendra Patel, Minister of State for Home Harsh Sanghavi, Gujarat's Chief Secretary and Director General of Police, and other top officials from the state's Home Department and Gujarat State Disaster Management Authority attended the high-level meeting.