Salman Khan gets Y+ security cover after threats from Lawrence Bishnoi gang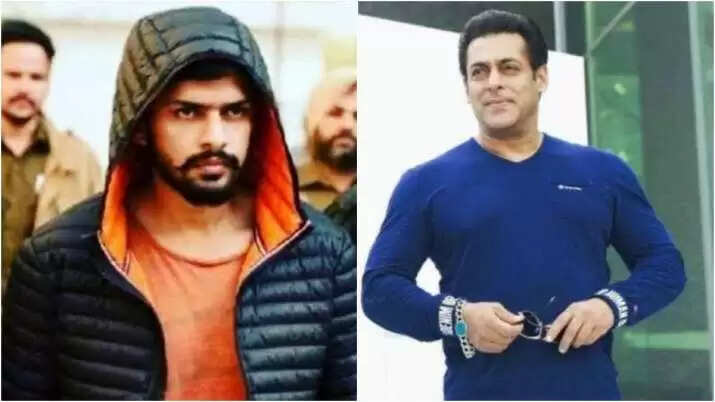 Following the threat from the Lawrence Bishnoi gang, the Maharashtra government has upgraded Salman Khan's security to the Y+ category. Actors Akshay Kumar and Anupam Kher are also said to have received X-category security protection.
According to a report in Mid-Day, these celebrities will bear the cost of security. Salman will be protected at all times by four armed security personnel, while Akshay and Anupam will be protected by three security officers working in shifts.

Salman Khan and his father, Salim Khan, received a letter in June threatening that both the father-son duo would meet the same fate as Punjabi singer Sidhu Moose Wala, who was shot dead in May of this year, and the actor's security was tightened as a result. Following the threat, the actor was also issued a gun license. Due to the death threat, Salman recently upgraded his Toyota Land Cruiser SUV with armour and bulletproof glass.

During his interrogation in connection with the assassination of Punjabi singer Sidhu Moosewala, gangster Lawrence Bishnoi confessed to wanting to kill Salman Khan in 2018 over the blackbuck poaching case. Bishnoi previously admitted to sending a member of his gang, Sampat Nehra, to shoot the actor in 2018.

The Lawrence Bishnoi gang also had a backup plan for killing the actor ready. According to sources, the Bishnoi gang planned to murder Salman near his Panvel farmhouse and had scouted the area several times. The plan was led by Goldy Brar and Kapil Pandit, a shooter with the Lawrence Bishnoi gang, according to Punjab Police.

Kapil Pandit, Santosh Jadhav, Deepak Mundi, and two other shooters rented a room in Panvel and lived there for one and a half months. They did a reconnaissance of the actor's farmhouse during this time. They had pistol cartridges for small arms to attack the actor.

According to a Mid-Day report, Anupam Kher was given security after receiving threats following the release of his film The Kashmir Files, and Akshay was given security due to social media threats regarding his nationality.