Samajwadi Party Supremo And Former UP CM Mulayam Singh Yadav Passes Away At 82
Updated: Oct 10, 2022, 11:48 IST
|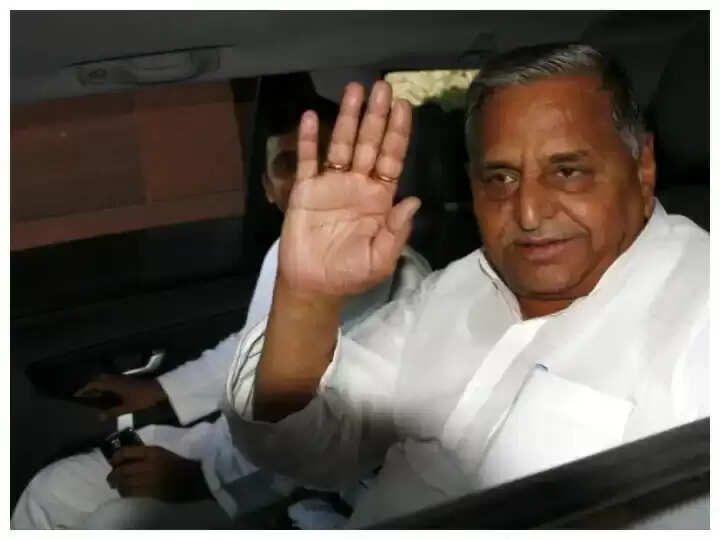 Mulayam Singh Yadav, the former chief minister of Uttar Pradesh, died on Monday at Gurugram's Medanta Hospital. He was 82 years old at the time.
"My beloved father and everyone's 'Neta ji' is no more," Akhilesh Yadav said, according to the Samajwadi Party's official Twitter account.
Mulayam Singh Yadav, the leader of the Samajwadi Party, was hospitalised to Medanta's intensive care unit on October 2 when his health deteriorated. According to sources, Yadav was suffering from respiratory issues and was being treated by Internal Medicine expert Dr Sushila Kataria at a hospital in Haryana.
Yadav, 82, had been admitted to the hospital on August 22.
Singh also had a bladder infection, according to medical officials. His therapy, according to insiders, was being carried out at the same hospital where his normal examination was also being performed. Singh was admitted to the hospital in July 2021 after complaining of stomach pain.
मेरे आदरणीय पिता जी और सबके नेता जी नहीं रहे - श्री अखिलेश यादव

— Samajwadi Party (@samajwadiparty) October 10, 2022
Dr Sanjeev Gupta, Medical Director of Medanta Hospital in Gurugram, had previously stated: "Mulayam Singh Yadav, former chief minister of Uttar Pradesh and leader of the Samajwadi Party, is critically ill today and is on life-saving medication. A multidisciplinary team of physicians is caring for him in the hospital's intensive care unit."
Mulayam Singh Yadav, A Look At His Political Journey
Yadav was 28 years old when he was elected as an MLA for the first time in 1967. His political career spanned more than five decades. He founded the SP in 1992 and expanded his business across North India. His rise coincides, strangely, with the rise of Hindutva in the late 1980s.
In 1990, while serving as chief minister, he directed police to open fire on Kar Sewaks.
In 1996, he was on the verge of becoming Prime Minister. As the Union Front prepared to establish the government, Yadav's name was floated as the senior leader to assume leadership. The effort, however, appears to have been thwarted by Rashtriya Janata Dal (RJD) chief Lalu Prasad Yadav. Mulayam Singh Yadav addressed a crowd in Lucknow that Lalu squandered the opportunity.
When Mulayam Singh Yadav's authority began to erode, his son emerged as the party's new face. The divide between his brother Shivpal Yadav and his son Akhilesh Yadav forced the regional leader to step away from regular political involvement.
Mulayam served as the state's chief minister three times: from 1989 to 1991, 1993 to 1995, and 2003 to 2007. He was also the Union defence minister from 1996 to 1998.