State Funeral Of Former Japanese President Shinzo Abe Begins, PM Modi Also Present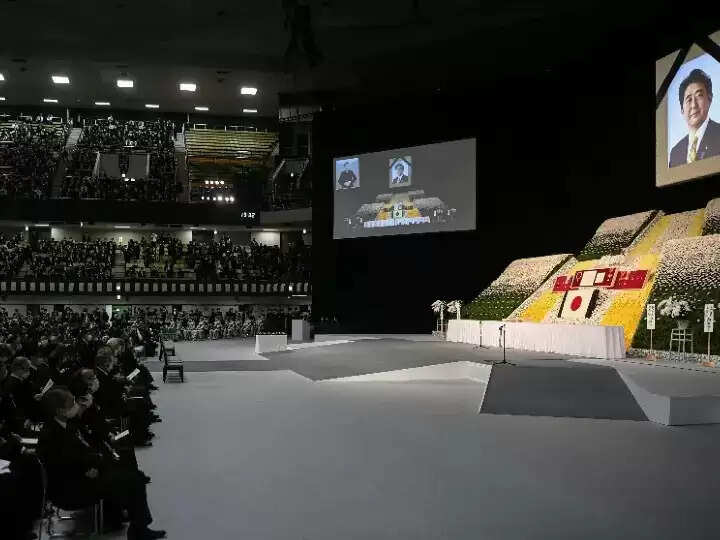 On Tuesday, Japan's former Prime Minister Shinzo Abe's official funeral began in Tokyo's Nippon Budokan Hall. Other politicians attending the funeral service are Prime Minister Narendra Modi and Australian Prime Minister Anthony Albanense. Abe, Japan's longest-serving prime minister, was assassinated on July 8 during an election campaign in the western Japanese city of Nara. Tetsuya Yamagami, 41, was detained on charges of attempted murder for shooting at Abe.
Akie Abe, Abe's wife, brought his ashes inside Budokan Hall, where hundreds of mourners had assembled. Akie, dressed in a black kimono, carried her husband's ashes as a 19-gun salute was fired, according to the news agency AFP.
A video broadcast in Abe's memory shed light on numerous aspects of his personal and public lives. The movie began with Abe showcasing a film of himself interacting with the public, attending major global summits, and sharing the stage with world leaders. The film also included footage of Abe's travel to India and his meeting with Prime Minister Modi.