Superstar Mahesh Babu's father Krishna suffers cardiac arrest, hospitalised, check health update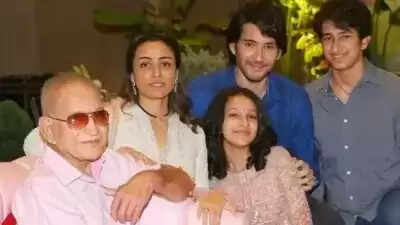 After suffering a cardiac arrest, superstar Mahesh Babu's father Krishna was rushed to Continental Hospital in Hyderabad around midnight on Sunday. According to a hospital report, he was revived after 20 minutes of CPR and is now in the Intensive Care Unit (ICU), where he will be monitored for the next 24 hours.
On social media, a video clip of a doctor providing an update on Krishna's health condition has surfaced. He can be heard saying in the video that Krishna was hospitalized due to a cardiac arrest. He was revived after 20 minutes of CPR and is now being monitored in the intensive care unit. He will be kept under observation for 24 hours in order to provide any further updates.

Krishna, 79, is regarded as Telugu cinema's first superstar, having appeared in over 300 films over a three-decade career. Krishna was most recently seen in the Telugu film Sri Sri, which was released in 2016.

In the meantime, Mahesh Babu's fans took to Twitter to wish Krishna a speedy recovery. Krishna's first wife and Mahesh Babu's mother Indira Devi died last month. She was suffering from a prolonged illness, as informed by the Ghattamaneni family through their official statement.