Supreme Court On Hijab Row: Can Religion Be Practiced In A School Which Has Dress-Code?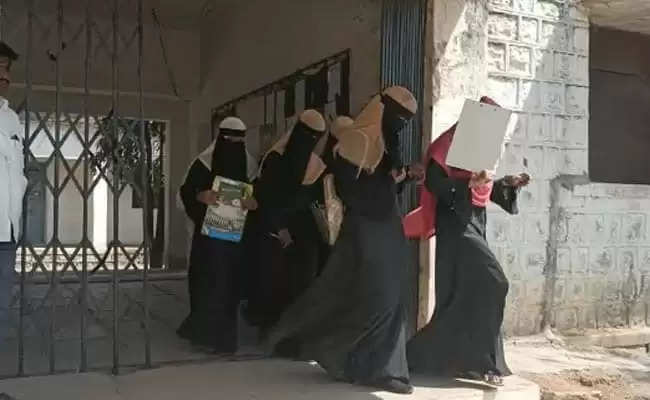 While hearing the hijab ban case in Karnataka on Monday, the Supreme Court stated that everybody has the freedom to follow religion, but the question is whether this right is in the specified uniform. Is it possible to wear a uniform to school? The Supreme Court questioned whether a student can wear a hijab at a school where there is a defined dress code while hearing multiple petitions challenging the Karnataka High Court ruling refusing to overturn the prohibition on hijab in educational institutions in the state.
"You may have the right to practice any religion, but can you follow that faith at a school where there is required dress?" said a bench of Justices Hemant Gupta and Sudhanshu Dhulia asking Sanjay Hegde, a senior advocate, who was arguing on behalf of some of the petitioners.
On the contention that the hijab ban may deprive women of education, the bench said the state was not saying that it was denying any rights. The bench said, "The state is asking that you come in the dress which is prescribed for the students..."
Hegde emphasized that the Supreme Court's decision in this matter will affect the education of a large section of the society. He also referred to the provisions of the Karnataka Education Act, 1983.
Additional Solicitor General (ASG) KM Natraj said the issue is very limited and it pertains to discipline in educational institutions. The court asked him, 'If a girl wears a hijab, how is there a violation of discipline in the school?' To this the ASG said, 'In the guise of my religious practice or religious right, no one can say that I am entitled to do so, so I want to violate the discipline of the school.'
The next hearing on the ban on hijab in schools in Karnataka will be held on September 7.