Telangana: BJP MP Arvind Dharmapuri accused MLC K Kavitha of sending to 'TRS goons' to his residence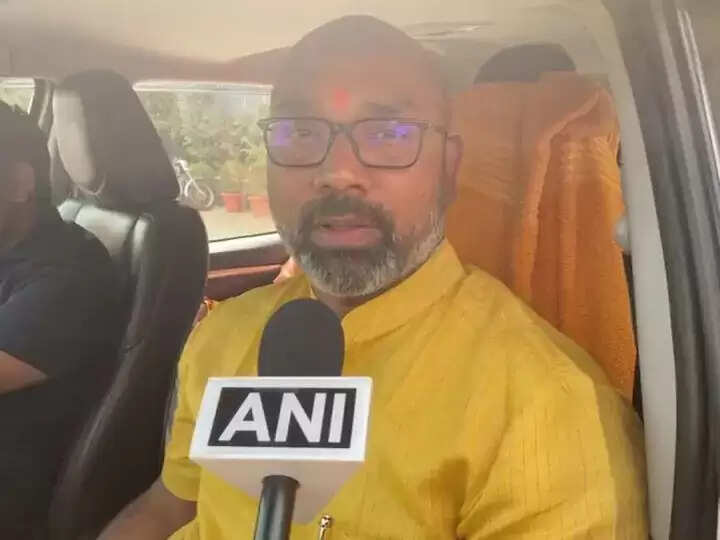 BJP MP Arvind Dharmapuri claimed on Friday that the attack on his Hyderabad residence was orchestrated by MLC K Kavitha, who sent Telangana Rashtra Samithi (TRS) workers to cause a commotion.

"They destroyed furniture and God's idols, as well as cars in front of my 70-year-old mother. She (K Kavitha) made a number of disparaging remarks about me based solely on her caste arrogance," MP Arvind stated.

"I received a call from an old friend of my father saying that K Kavitha is upset with her father and has attempted to contact Mallikarjun Kharge because her father has kept her from political activities. So I told the people of Telangana this," Dharmapuri went on to say.

It should be noted that on Friday, some people attacked the home of Nizamabad BJP MP Arvind Dharmapuri in Hyderabad's Banjara Hills over his remarks on MLC Kavitha Kalavkuntla, who is also the daughter of TRS chief and Telangana Chief Minister K Chandrashekar Rao.