Telangana government sounds flood alert along Godavari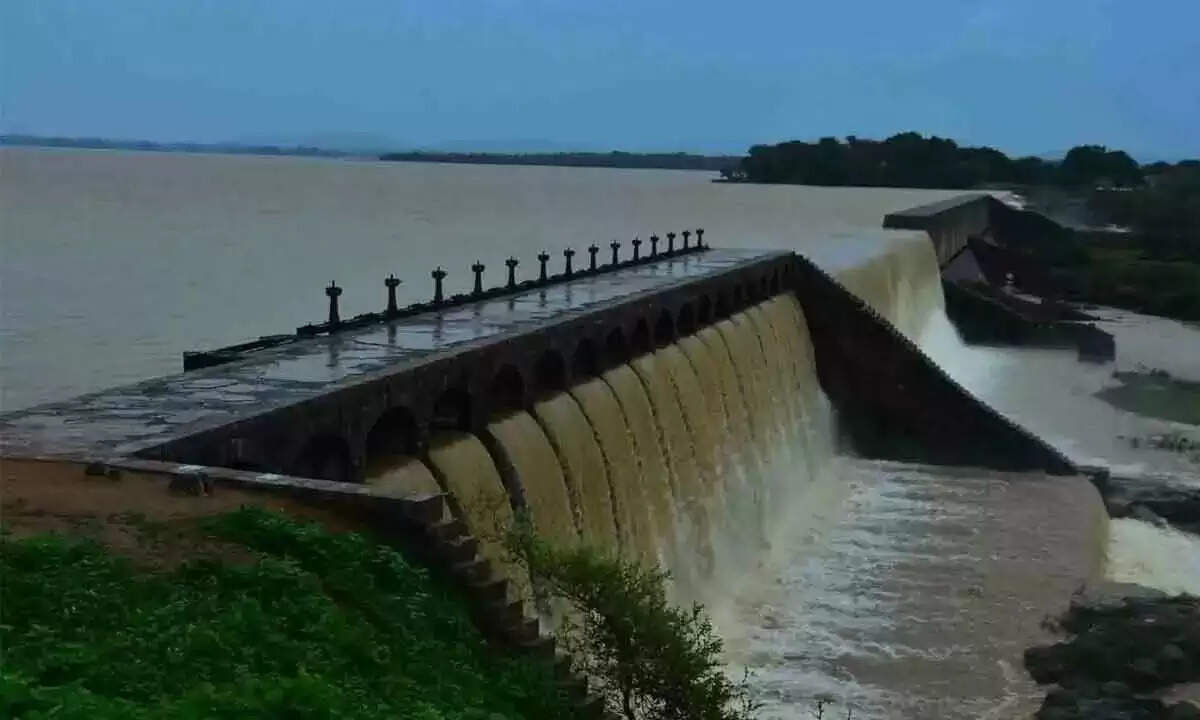 The Telangana government issued a flood warning on Monday in regions along the Godavari River's banks. Chief Minister K. Chandrashekhar Rao directed Chief Secretary Somesh Kumar to notify Collectors and Superintendents of Police in all Godavari catchment districts, including Kothagudem and Mulugu.
Following significant rain in the upper riparian zone, the flood flow of Godavari has continuously increased and now exceeds 9 lakh cusecs, according to the Chief Minister's Office.
The Chief Minister urged staff to immediately establish a control room in the secretariat and to monitor the situation on a regular basis. Godavari projects were receiving tremendous inflows. Authorities have opened the 35 crest gates of Sri Ram Sagar to allow water to flow towards the downstream.
Sri Ram Sagar has a flood discharge of 2.06 lakh cusecs. The reservoir's 85 gates have been opened, releasing 6.7 lakh cubic meters. The flood discharge at Medigadda is 8.2 lakh cubic feet per second. Godavari has been flooded for the second time in two months. Unprecedented floods in July caused significant agricultural destruction. The continuous rain over the last three to four days has wreaked havoc in portions of Telangana. Due to the ongoing rains, certain cities and villages have been inundated. Water has overflowed the highways in some districts, cutting off villages. Heavy rains disrupted normal living in north Telangana districts. Road traffic was severely impacted.

National route 23 in the Mancherial district was completely buried due to an overflowing creek, bringing vehicle traffic to a halt. A tree collapsed on a car in Nirmal district, killing two people and injuring one. The district of Allapalli Bhadradri Kothagudem had the most rainfall of 35.1 cm in 24 hours, which concluded at 8.30 a.m. on Sunday. This is the third most rainfall in 115 years, according to officials. The previous record high rainfall in Nizamabad was 35.5 cm on October 6, 1983. On June 17, 1996, Koheda in Nizamabad district received 67.5 cm of rain.