Tollywood's Rebel Star Krishnam Raju passes away at 83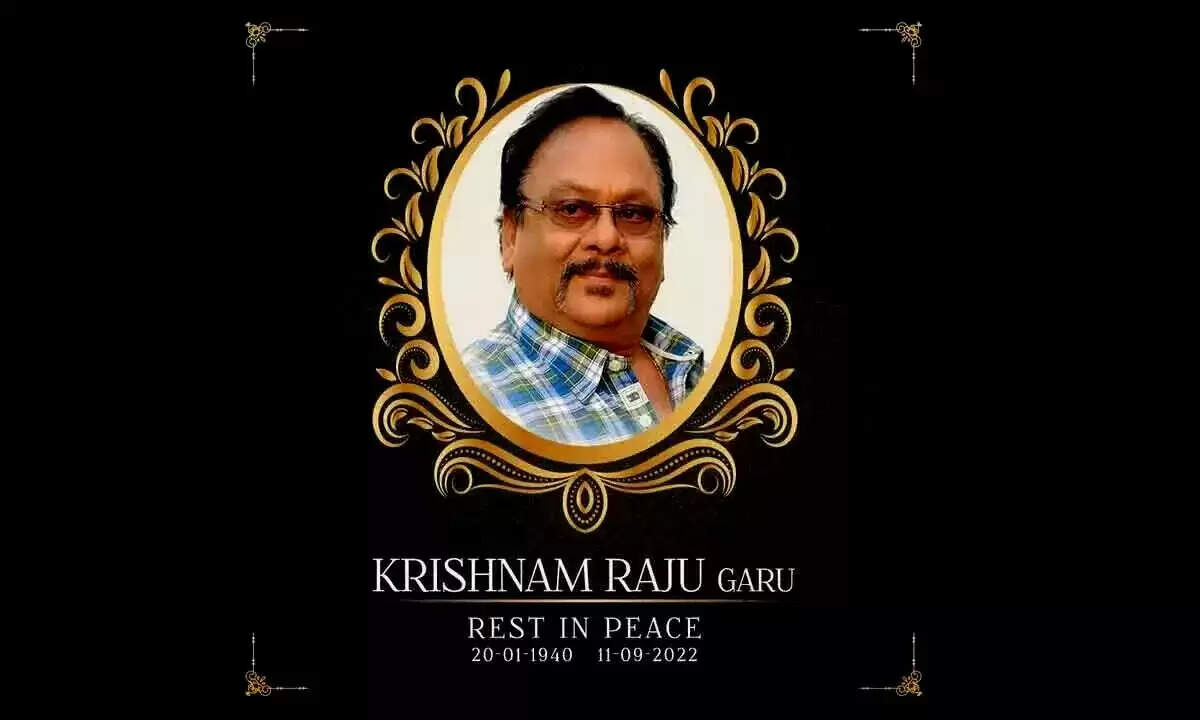 Krishnam Raju, the Tollywood rebel star, passed away in Hyderabad. He died in the early hours of Sunday around 3.25 a.m., according to the actor's family members. He is currently 83 years old. His wife and three daughters survived him. He was a Union Minister. On January 20, 1940, in Mogalthur, West Godavari district, he was born. He appeared in 187 films. The diva made her Telugu film debut in 1966 with the film Chilaka Gorinka.

Krishnam Raju suffered from diabetes, coronary heart disease, post-cardiac stenting, a chronic heart rhythm abnormality, and heart malfunction. Last year, he had leg surgery and amputation for peripheral vascular disease. He suffered from chronic kidney illness, COPD, and bronchitis.
On August 5, he was hospitalised for post-COVID problems. He had severe pneumonia caused by multidrug-resistant bacteria and fungal species, as well as severe infective bronchitis.
During his hospital stay, he experienced cardiac rhythm problems and kidney function deterioration. He has been on ventilator support since his admittance.
A team of professionals from the departments of pulmonology, critical care, cardiology, nephrology, infectious diseases, and vascular surgery had been in charge of him. He was receiving adequate treatment and was being closely monitored.

He died as a result of severe pneumonia and its complications, which included heart arrest.