Ukraine Draft Resolution: India votes against Russia's demand for secret ballot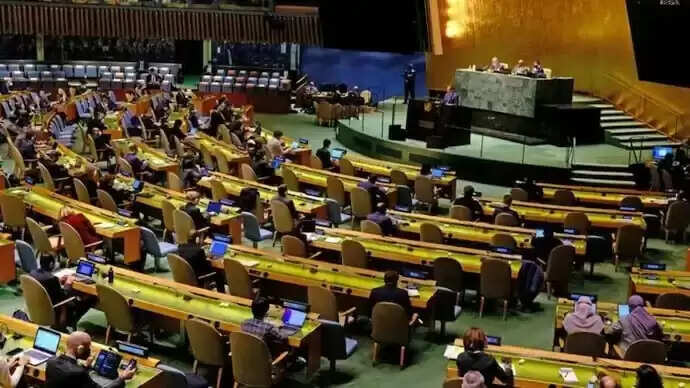 India rejected Russia's request for a secret ballot in the UN General Assembly on a draught resolution condemning Moscow's illegal annexation of four Ukrainian regions, opting instead for a public vote supported by 100 other countries. Arindam Bagchi, spokesperson for the External Affairs Ministry, stated that escalation of hostilities was in no one's best interests and that India was ready to support any efforts to de-escalate the situation.

"India is deeply concerned about the escalation of violence in Ukraine, including the targeting of infrastructure and civilian deaths," he said, urging an immediate halt to hostilities. India has yet to condemn Russia's invasion of Ukraine, insisting that the crisis be resolved through diplomacy and dialogue.

India had abstained from voting in the UN General Assembly and Security Council on the Ukraine crisis.

What does voting means?
According to the news agency PTI, the General Assembly turned down reconsidering the motion after 104 nations, including India, voted against it.

Russia had requested that the resolution be decided by secret ballot. After 107 UN member states, including India, voted in support of a recorded vote, Moscow's demand for a secret ballot was rejected.

Only 13 countries supported Russia's call for a secret ballot, while 39 abstained. Russia and China were among the countries that did not participate in the election. Following the adoption of the motion to hold a recorded vote, Russia filed an appeal against the president of the general assembly's ruling.

A recorded vote on Russia's appeal was held, and India was among the 100 nations that voted against Moscow's challenge. Russia then requested that the decision to adopt Albania's motion for a recorded vote be reconsidered.

The development occurred in the midst of Russia's strikes on multiple Ukrainian cities, including Kyiv, in which at least ten people were killed and approximately 60 others were injured across Ukraine.