Varanasi Court to give verdict on Carbon dating of Shivling found inside Gyanvapi Masjid complex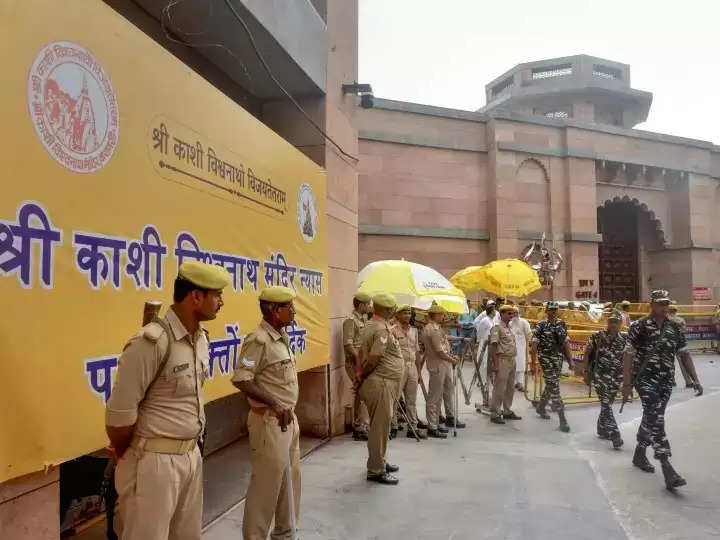 The Varanasi district court will issue its verdict today on the request for scientific investigation, including carbon dating, of the alleged Shivling discovered inside the mosque complex. The arguments over carbon dating and scientific investigation of the alleged Shivling were heard in Court on Tuesday, and the Court reserved its decision until today.
During a court-ordered videography survey of the mosque's premises in May, the Hindu petitioners claimed to have discovered a 'Shivling' inside the mosque complex near the 'wazu khana' — a small reservoir used by Muslims to perform ritual ablution before offering namaz.
According to district government advocate Mahendra Pratap Pandey, the Hindu side submitted its explication the carbon dating and scientific examination of the alleged Shivling on October 7.
In response to the Hindu side, Muslim petitioners' advocate Mumtaz Ahmed stated that they have informed the court that carbon dating of the figure discovered in the premises is impossible.
"Secondly, the Hindu side is threatening to destroy the figure, while the Supreme Court has ordered that it be preserved." If the figure is vandalised in the name of carbon dating, it will be in violation of the Supreme Court's order, according to the Muslim side.
During the videography of the mosque grounds, the Hindu side claimed to have discovered a long stone with a round top and claimed it to be a "shivling," whereas the Masjid Intezamia Committee claimed that it is not a Shivling but rather a part of a fountain.
The Muslim side contended that there are numerous other mosques and other structures built during the Mughal period with similar fountains in the 'wazookhana.' The Hindu side, on the other hand, had asked the district court to conduct a carbon dating test on the alleged Shivling to determine its age.