Actor Anita Hassanandani and her husband disclose the first look of their newborn. 
Actor Anita Hassanandani and her husband Rohit Reddy gave the first glimpse of their newborn son to all the fans by sharing an explosive video on Instagram.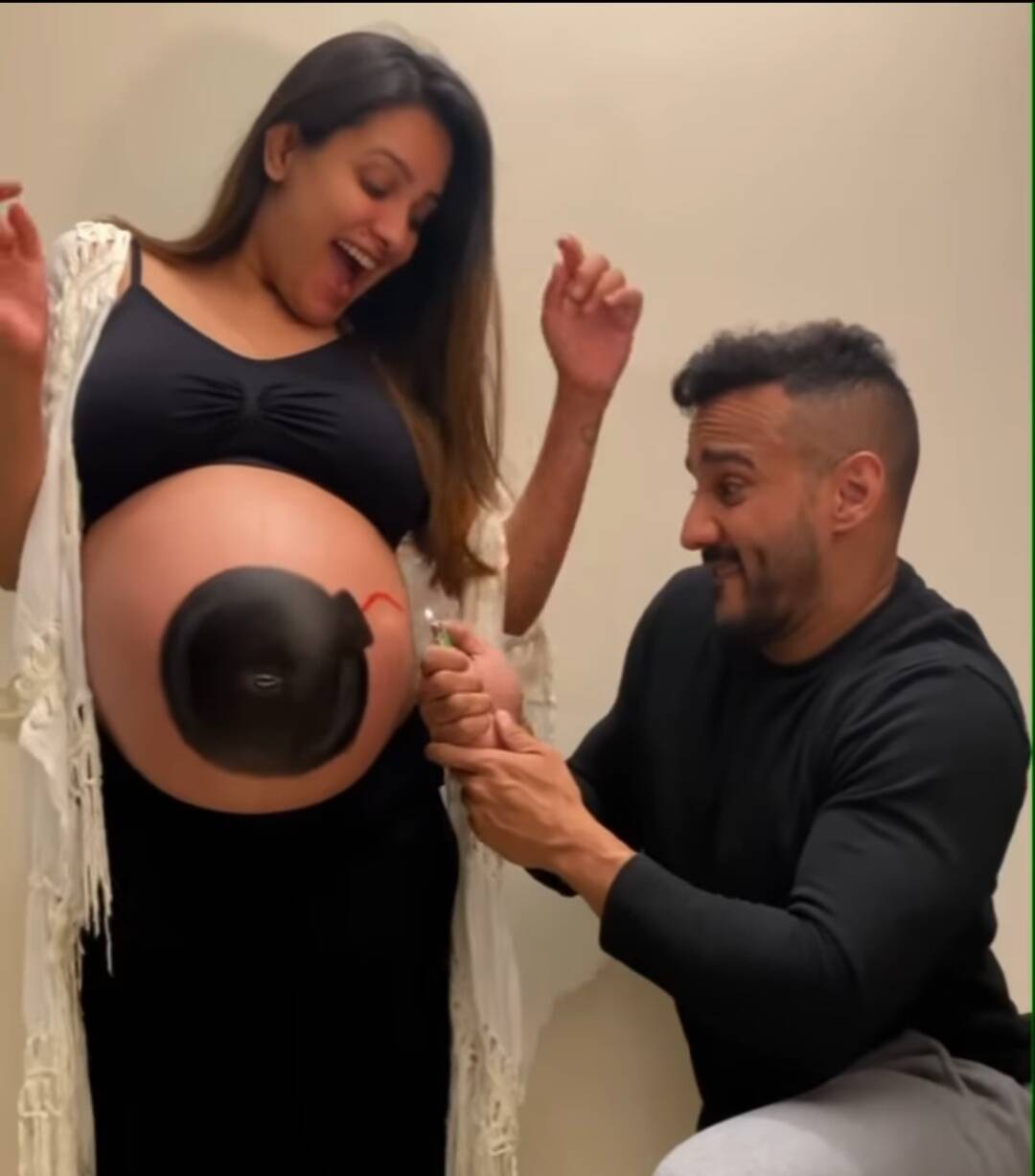 Actress Anita Hassanandani who's well-known for the role of Shagun from 'Yeh Hai Mohabbatein' , recently gave birth to a baby boy.
Taking over Instagram , Actor Anita Hassanandani and her husband Rohit Reddy shared the first glance of their baby boy 'Aaravv' to their fans. Anita posted an 'explosive video' where at first , she was displayed with a bomb on baby bump which explodes followingly with the beautiful snapshots of their sleeping newborn in Anita's arms and Rohit beside them , as a perfect family captioned the post stating, ' And Our Baby AARAVV has arrived.'
Anita and Rohit welcomed the newborn on 9th February , 2021 and before her due, the actress posted a video of skin care captioning it , " A lil skin tip before i pop🤰...….."
On 12th February , the actress posted a snapshot of mother and father with the baby , smiling face with heart's emoticon on baby's face , with a caption , ' And just like that we are three ! Blessed with the best, Thank you each one of you for your beautiful wishes." Many of their friends from the industry and also the fans showered them with lots of love and congratulations in the comments.
While talking to Hindustan Times , Anita shared that she felt ' excited , thrilled and nervous ' about her pregnancy. She shared her family's reaction , stating " They were all teary eyed , so amazed , and ecstatic. Something like this is always full of mixed emotions , they are very happy. " She also talked about how they kept the news secret , saying ," See, luckily or whatever , but because of Covid situation , I didn't have to step out , so nobody has seen me. I was literally locked inside the house , that made it slightly easier. It is difficult of course , keeping this news , but we managed and also realised that we are good at it." She laughed , According to the HT report.