Agg Lagdi From Dono Is Out, Feat. Rajveer And Paloma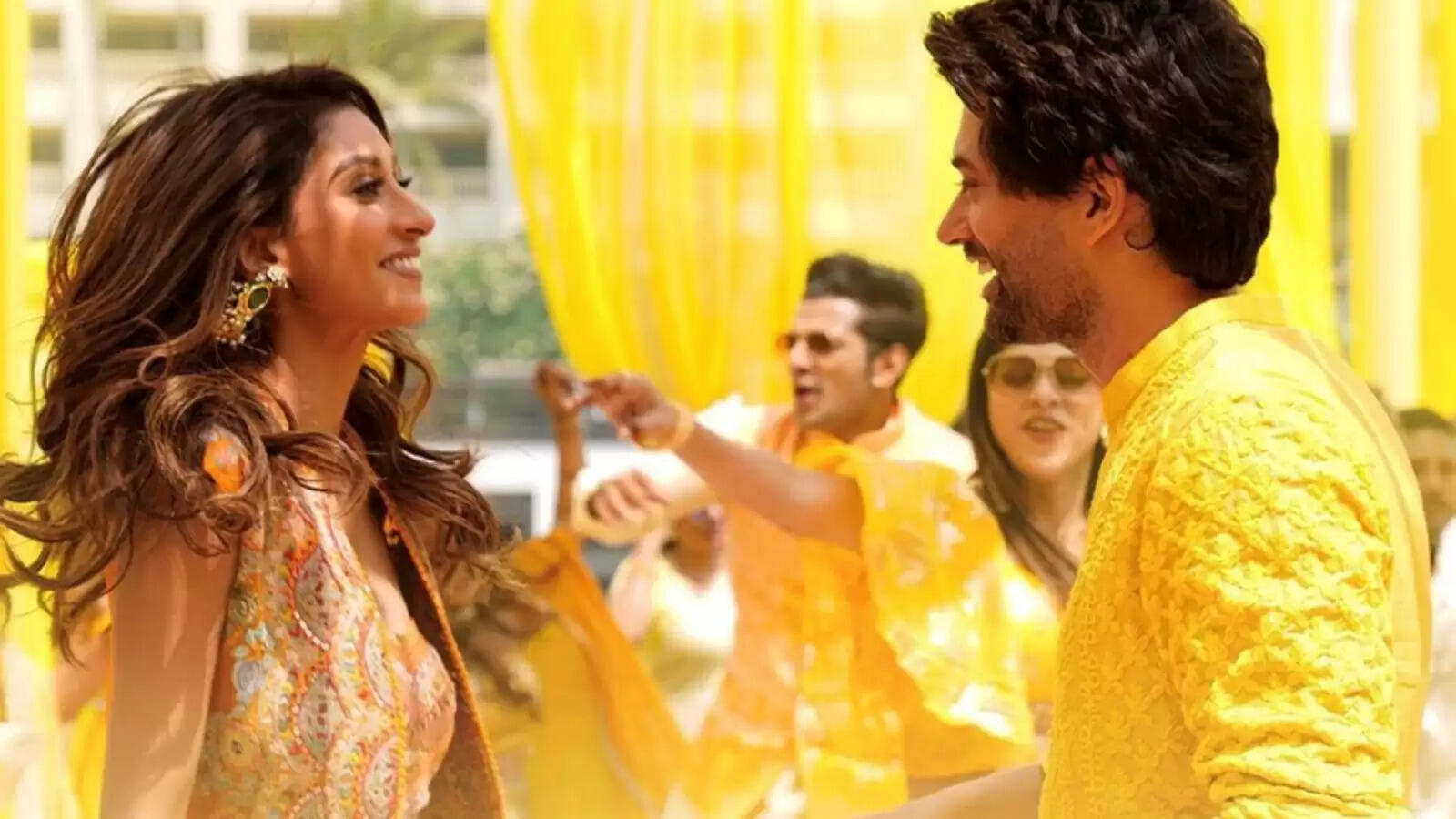 Mumbai, 15th September 2023 - Rajshri Films unveils a beautiful wedding number titled Agg Lagdi from the forthcoming Dono, starring Rajveer Deol and Paloma Dhillon.

Sharing the song on social media, the official handle of Rajshri Films captioned its post, "It's time to set the dance floor on fire! #AggLagdi #SongOutNow - Directed by @avnish.barjatya, Starring @the_rajveer_deol @palomadhillon, Music @shankarehsaanloy, Lyrics @kamil_irshad_official, DOP @chirucam, Choreography @vijayganguly, Vocals @siddharth.mahadevan @lisamishramusic @kanikkakapur @rohankhurana7 @adiinandaa @manikpapneja @poojan_chhabra @officialjiostudios @donothefilm @zeemusiccompany #DonoTheFilm"

Crooned by Lisa Mishra and Siddharth Mahadevan, the song is composed by the iconic trio of Shankar-Ehsan-Loy, the song has everything that an Indian wedding party needs, such as dance vibes, and full of energy beats.

Directed by Avnish Barjatya, making his directorial debut, it follows the story two strangers Dev and Meghna. Dev (friend of the dulhan) meets Meghna (friend of the dulha) at a lavish destination wedding. The film explores their relationship.

The romantic drama also stars Kanikka Kapur, Rohan Khurana, Aditya Nanda, Manik Papneja and Poojan Chhabra.

The film is produced by Kamal Kumar Barjatya, Rajkumar Barjatya, and Ajit Kumar Barjatya, slated for 5th October 2023 release.