Anupam Kher shares pictures of his portfolio from 1981
Veteran actor Anupam Kher shares some glimpses of his journey when he first came to Mumbai for making his dream a reality. Some pictures were shared by the actor on social media.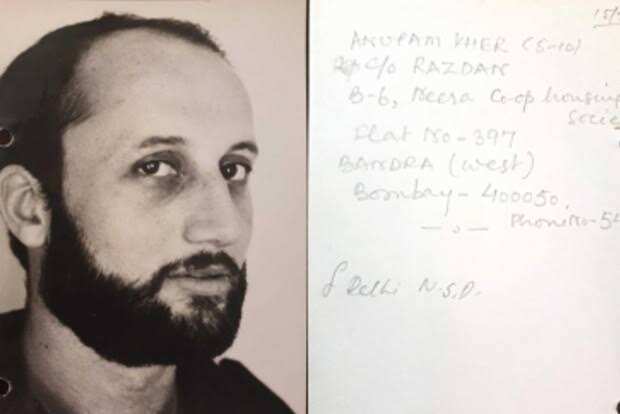 Anupam Kher shares pictures of his portfolio on Instagram and talks about his journey.
The actor has come a long way since he started. Anupam Kher shared some of his nostalgic moments with his fans. 
Veteran actor Anupam Kher shared some glimpses of his portfolio when he had first come to Mumbai in 1981. He had come to Mumbai for making his dream a reality. Posting some pictures of portfolio, the actor walked down the memory lane and expressed few stories about the pictures.
"I came to the city of Mumbai on June 3rd 1981 to make it in the movies! I left this portfolio pic with the office of @rajshrifilms on the 15th June, 1981 for consideration for any role in their films. I had no particular place to stay. So gave the address of my #NationalSchoolOfDrama friend @k.razdan," he wrote alongside the images. "In the last 40years I have done four blockbuster films with them. My debut film #Saaransh (1984) #HumAapkeHaiKaun (1994) #Vivah(2006) and #PremRatanDhanPayo(2015)." He added.
"I was really shocked and touched when #GuptaJi of @rajshrifilms sent me this pic last week as a memory and a token of their love. They are amazing. Jai Ho!! #KuchBhiHoSaktaHai #PortfolioPic#Life #Memories," he said.
Recently, the actor completed his shoot for 'The Kashmir Files'. The Kashmir Files is a political drama, Vivek Ranjan Agnihotri directorial which also stars Mithun Chakraborty.