Kanye West's quotes for Kim Kardashian prove how much he loved the reality television star amidst divorce news
 Kanya West had said some great quotes about Kim Kardashian that will show you how much he loved her.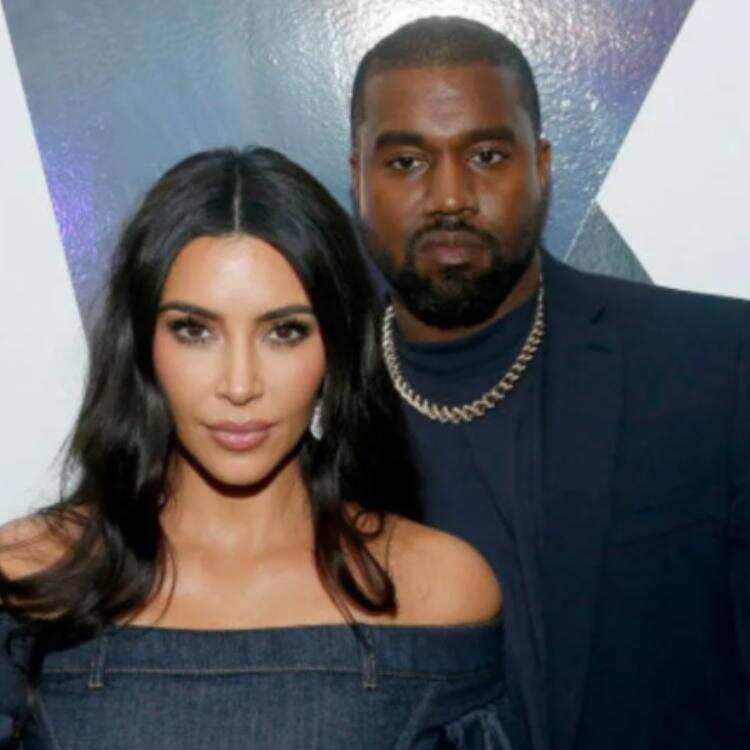 Kim Kardashian and Kanye West have been one of the most influencial celebrity couples
Kanye West's best quotes about Kim Kardashian
Kim Kardashian and Kanye West have been one of the most influencial celebrity couples. Even though the two met each other for the first time in early 2000s, they didn't officially become friends until 2008. In 2010, Kanye West made his debut on the reality show based on the lives of the Kardashian-Jenner sisters, Keeping Up with the Kardashians. At the time, Kim told on camera that she has been good friends with Kanye West for a long time now and he is definitely someone they respect. She also revealed that he has a great sense of fashion and style which is why the family wanted him to check out the store. Later, Kim and Kanye started dating in 2011 and welcomed their first child, North West into the world in June 2013. It was in May 2014 that Kim and Kanye tied the knot with each other. Since their wedding, the couple welcomed three more children; Chicago West, Psalm West and Saint West. Even though the two have filed for a divorce, they have definitely had a fairytale lovestory. Here are some of the best quotes by Kanye West that prove how much the artist loved Kim Kardashian.
Kanye West was ready to take up sports
"There were times when I wasn't with Kim, but wanted to be with her so bad that I thought about taking up sports".
Kim's love for Kanye was hard to find
"She was in a powerful enough situation where she could love me without asking me for money, which is really hard for me to find".
Kim Kardashian's talents
"What is she talented at? She's talented at being beautiful".
Kim's the most powerful Instagrammer in the world
"Michelle Obama cannot Instagram a picture like what my girl Instagrammed the other day".
Kimberly Noel Kardashian (born October 21, 1980) is an American media personality, socialite, model, businesswoman, stylist, producer, and actress. Kardashian first gained media attention as a friend and stylist of Paris Hilton but received wider notice after a 2002 sex tape, Kim Kardashian, Superstar, with her then-boyfriend Ray J was released in 2007.Later that year, she and her family began to appear in the E! reality television series Keeping Up with the Kardashians (2007–2021). Its success soon led to the creation of the spin-off series Kourtney and Kim Take New York (2011–2012) and Kourtney and Kim Take Miami (2009–2013).
Kardashian has developed an online and social media presence, including hundreds of millions of followers on Twitter and Instagram.She has released a variety of products tied to her name, including the 2014 mobile game Kim Kardashian: Hollywood, a variety of clothing and products, the 2015 photo book Selfish and her eponymous personal app. Her relationship with rapper Kanye West has also received significant media coverage; the couple married in 2014 and have four children together.As an actress, Kardashian has appeared in the films Disaster Movie (2008), Deep in the Valley (2009), and Temptation: Confessions of a Marriage Counselor (2013).
In recent years, Kardashian has focused on her own businesses by founding KKW Beauty and KKW Fragrance in 2017.In 2019, she launched shapewear company Skims, which was previously called "Kimono" but changed its name due to immediate backlash. Kardashian has also become more politically active by lobbying president Donald Trump for prison reform and lobbying for Alice Marie Johnson to be granted clemency. She is also planning to become a lawyer by doing a four-year law apprenticeship that is supervised by the legal nonprofit #cut50 which was co-founded by Van Jones.
Time magazine included Kardashian on their list of 2015's 100 most influential people. Both critics and admirers have described her as exemplifying the notion of being famous for being famous. She was reported to be the highest-paid reality television personality of 2015, with her estimated total earnings exceeding US$53 million.