Shantaram, A book by Mafia
This book by Gregory David Roberts and published by Scribepub is great adventure.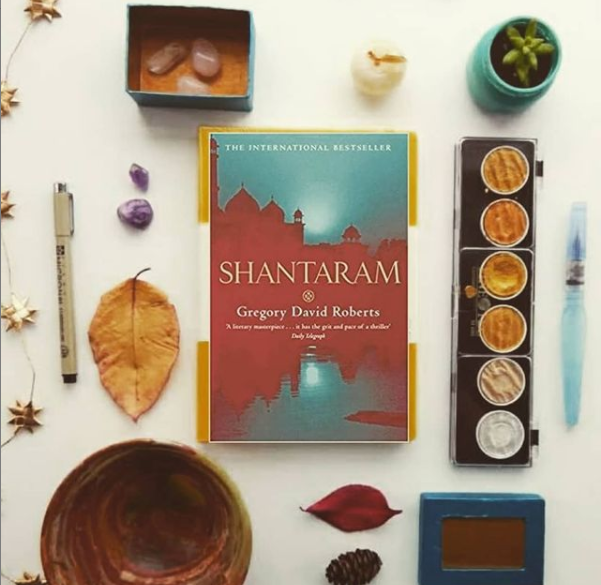 Gregory David Roberts, in which a convicted Australian bank robber and heroin addict escapes from Pentridge Prison and flees to India.
Shantaram is a 2003 novel by Gregory David Roberts, in which a convicted Australian bank robber and heroin addict escapes from Pentridge Prison and flees to India. The novel is commended by many for its vivid portrayal of tumultuous life in Bombay.
The novel is reportedly influenced by real events in the life of the author, though some claims made by Roberts are contested by others involved in the story.
In 1978, Roberts was sentenced to a 19-year imprisonment in Australia after being convicted of a series of armed robberies of building society branches, credit unions, and shops. In July 1980, he escaped from Victoria's Pentridge Prison in broad daylight, thereby becoming one of Australia's most wanted men for the next ten years.
The protagonist Lindsay (according to the book, Roberts' fake name) arrives in Bombay carrying a false passport in the name of Lindsay Ford. Mumbai was supposed to be only a stopover on a journey that was to take him from New Zealand to Germany, but he decides to stay in the city. Lindsay soon meets a local man named Prabaker whom he hires as a guide. Prabaker soon becomes his friend and names him Lin (Linbaba). Both men visit Prabaker's native village, Sunder, where Prabaker's mother decided to give Lin a new Maharashtrian name, like her own. Because she judged his nature to be blessed with peaceful happiness, she decided to call him Shantaram, meaning Man of God's Peace. On their way back to Mumbai, Lin and Prabaker are robbed. With all his possessions gone, Lin is forced to live in the slums, which shelters him from the authorities. After a massive fire on the day of his arrival in the slum, he sets up a free health clinic as a way to contribute to the community. He learns about the local culture and customs in this crammed environment, gets to know and love the people he encounters, and even becomes fluent in Marathi, the local language. He also witnesses and battles outbreaks of cholera and firestorms, becomes involved in trading with the lepers, and experiences how ethnic and marital conflicts are resolved in this densely crowded and diverse community.
Beautiful storytelling and extraordinary writing. Never thought I will fall in love with the Mafia. Between bear hugs and heroin addiction there is endless life and romance. The book contains deep philosophical messages which touched my heart.
One of my favourite lines from the book is:
"It's bad, loving someone you can't forgive."
It's a long book to read, and even so I recommend giving it a read as it may give you a different perception of life.