Sushant Singh Rajput's Kai Po Che turns 8
Abhishek Kapoor remembers late actor; Says 'He was just fabulous'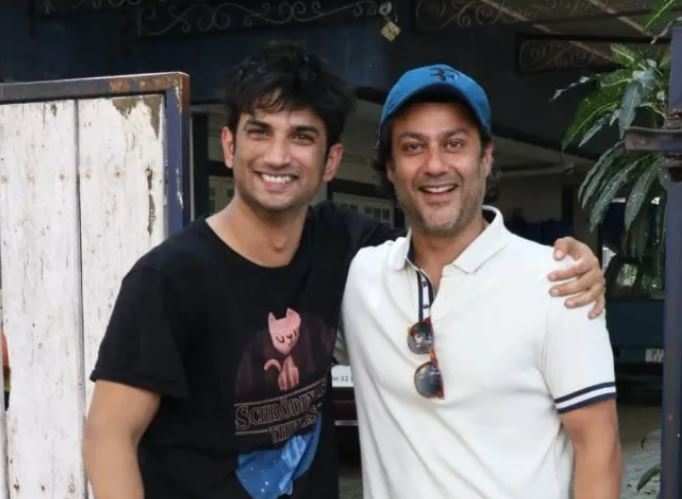 As Kai Po Che clocks 8 years today, director Abhishek Kapoor recalled casting fresh talents Sushant Singh Rajput, Rajkummar Rao and Amit Sadh together in the film. He also talked about late actor Sushant.
Abhishek Kapoor's directorial Kai Po Che was released in 2013 and marks 8 years today. It marked the acting debut of late actor Sushant Singh Rajput, Rajkummar Rao and Amit Sadh. It was a tale of three friends and it was based on Chetan Bhagat's novel The 3 Mistakes of My Life. Now, on the 8th anniversary of the film, director Abhishek Kapoor, who is also known as Gattu, has talked about the success of the film, his association with Sushant Singh Rajput and more while speaking with ETimes.
Talking about one of his most celebrated projects, Abhishek said he feels that one must get to have a conviction in their story to do justice to it. "There's a certain intent with which you set out to make a movie, and before everything else comes your faith in what you're out to say. I just happened to fall in love with the story," added the director. He also explained why he had cast fresh talents, he said that right from the word go, and he was convinced that he needed to cast a set of friends and not a particular character.
Sushant, Rajkummar and Amit were simply a great fit together as a team and had the right kind of energy that he envisioned for the respective parts. Talking about his association with late actor Sushant Singh Rajput, he said that he never saw any of Sushant's previous works before casting him. But Abhishek said Sushant was just fabulous right from the start and from the first day itself and he knew that they are going to fly together.
"It was a scene where he teaches the students about knocking the bat and I could gauge from his body language that he had just sunk his teeth into this character," the filmmaker said. After Kai Po Che, Abhishek and Sushant collaborated for the second time for the 2018 film Kedarnath, co-starring Sara Ali Khan.
Abhishek further explained that Sushant was an intense actor and he used to research his roles well enough to know the characters like the back of his hand. "I really miss him and every time I realise I can't reach him anymore, it leaves me disturbed," the director added.
Source: Pinkvilla