World Radio Day: Odisha artist recreates 1980s stereo with matchsticks
Artist Saswat Ranjan Sahoo reportedly took four days to make the exquisite piece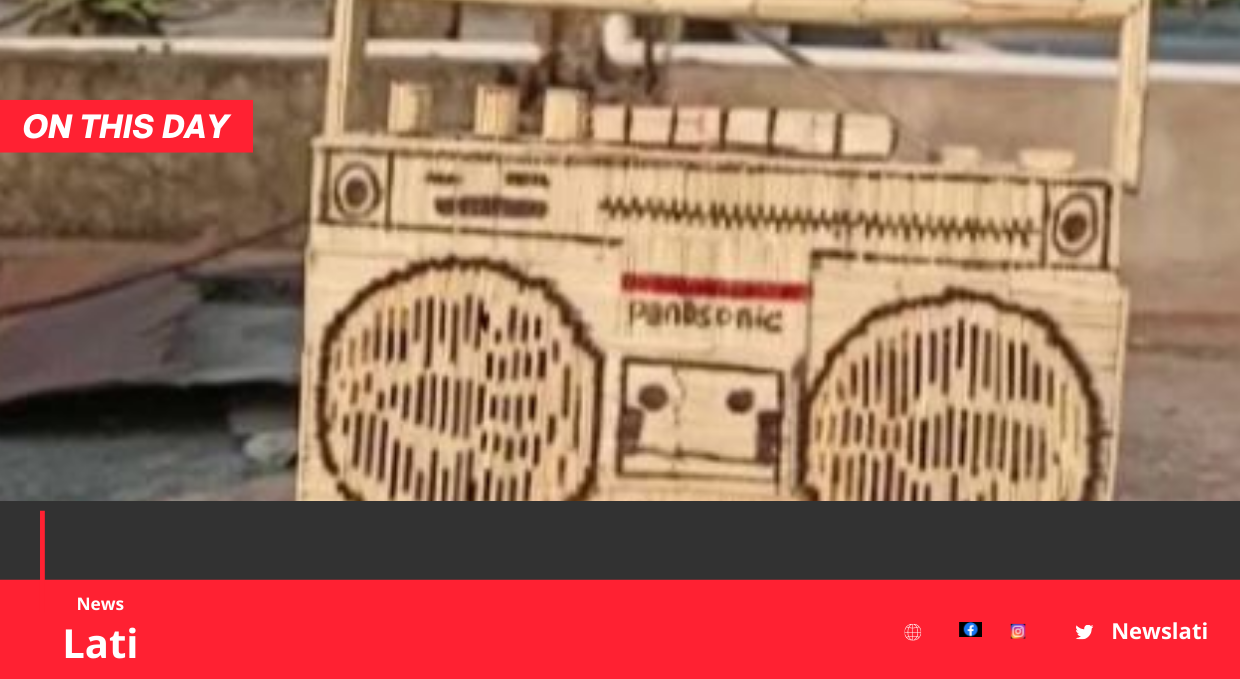 An artist in Puri, Odisha, has created a replica of a 1980s radio on the occasion of World Radio Day, celebrated on February 13
An artist in Puri, Odisha, has created a replica of a 1980s radio on the occasion of World Radio Day, celebrated on February 13.
The radio is made of about 3,000 matchsticks. Artist Saswat Ranjan Sahoo reportedly took four days to make the exquisite piece.
The installation is a replica of the old Panasonic stereo, Sahoo revealed.
"In making this replica of the Panasonic stereo, I extend my support to all the radio programmes and request all the people to listen to radio programs regularly. It took 4 days to built this replica using 3,130 matchsticks," the artist was quoted as saying.
World Radio Day is celebrated as an international day to raise awareness about the importance of the medium. The day was decided by Unesco on November 3, 2011, during its 36th conference. It was adopted as an international day by United Nations General Assembly in 2012.
This year, Unesco has invited stations to celebrate the 10th anniversary of the special day. There are three sub-themes this time: evolution, innovation and connection.
The first World Radio Day
In honour of the first World Radio Day in 2012, Lifeline Energy, FrontlineSMS, SOAS Radio and Empowerhouse hosted a seminar in London. A variety of practitioners, academics and tools providers joined at the School of Oriental and African Studies to explore ways in which radio reaches even the most remote and vulnerable communities. Speakers included Guy Berger (Director for Freedom of Expression and Media Development at UNESCO), Dr Chege Githiora (Chairman of the Centre of African Studies at SOAS), Birgitte Jallov (Empowerhouse/ Panos London), Amy O'Donnell (FrontlineSMS:Radio), Carlos Chirinos (SOAS Radio), and Linje Manyozo (LSE). The panel was moderated by Lucy Durán (SOAS, BBC Radio 3, Human Planet). At the University of Pisa in Italy, a public event was held on 13 February 2012 to commemorate World Radio Day. The event was organized by Italradio and the Faculty of Engineering and Telecommunication and focused on the cost and ease of use of radio as a source of information. Pisa was chosen as the first Italian city to host an intercontinental radio station built by Marconi in the early years of 20th century.
In 2012, in Barcelona, Spain, a public event organised by College of Telecommunications Engineers of Catalunya (COETTC) was held on 21 February 2012 to commemorate World Radio Day. The event was organised with the help of the Government of Catalonia. There were panellists from radio stations and personalities from the world of radio broadcasting in attendance. The main event was a panel discussion entitled "For a more global and competitive radio". In Switzerland, the European Broadcasting Union organised a Digital Radio Week. This was a series of technical events starting on 13 February 2012, with the participation of the main radio standardisation organisations: DRM Consortium, WorldDMB, RadioDNS. There was also a local digital radio transmission in DAB+ demonstrating the democratization of transmission for smaller structures, using CRC mmbTools open software defined radio tools.
Bangladesh NGOs Network for Radio and Communication (BNNRC) promotes the observance of World Radio Day on 13 February in collaboration with public service Broadcasting, Commercial broadcasting & Community Broadcasting at local and national level. The World Radio Day Observation National Committee was established in Bangladesh for this purpose.
Source: Indian Express