Mangalamkunnu Karnan passes away
The tusker was well-known for its elegance and height. At festivals, he has always been an irreplaceable tusker. He has appeared in some movies, including Dil Se, Kathanayagan, Narasimham, and in TV commercials, among others.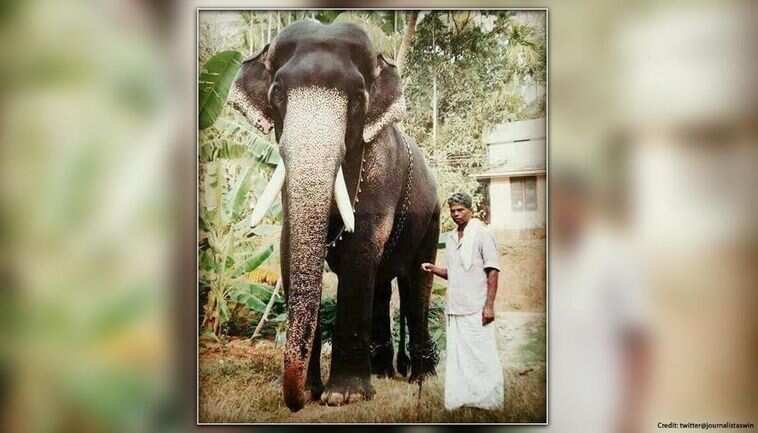 A popular elephant known for its height and elegance, Mangalamkunnu Karnana, passed away on January 28 at the age of 60 due to cardiac arrest.

On January 28, at the age of 60, a popular elephant known for its height and elegance, Mangalamkunnu Karnan, passed away. The tusker had been suffering from old age issues for quite some time, according to local media reports, and his initial medical report said he died of cardiac arrest. The elephant, renowned for winning many heads-up competitions, will be cremated in Walayar Forests, Kerala, on Thursday.

Mangalamkunnu was owned by the Parameswaran and Haridas brothers of Mangalamkunnu. Many Thalappokkam (heads-up) competitions were won by the tusker and he was 302cm tall. Mangalamkunnu also had a huge fan association in the state, and a confident posture that starts from the beginning to the end of an ezhunnallathu was his speciality.

"Though it was only 9.75 feet tall when it raised its head, it beats elephants that were 10 feet tall and above the gajamelas that were held annually at Palluruthy in Ernakulam and Ittithanam in Kottayam. When Mangalamkunnu Karnan takes part in gajamela competitions, there is no one to beat him. He has also won the 'head-raising' competitions for the last nine years.

"It died at around 5 a.m. today. There was a wound on the left leg and it was being treated. But that wound was not the cause of death. It would have slept by 3 a.m. but it did not get up. We feel it had died due to heart attack. Due to the lack of festivals in the wake of the pandemic, it was under rest," said M.N. It's Haridas, the owner.

He said that the vet physicians from Thrissur would conduct the post mortem and that the elephant would cremate in the Walayar forests afterwards.

Back in 1991, Mangalamkunnu was repatriated from Varanasi and brought to Kerala, according to reports. He was among Tharavadu's most famous elephants. He also appeared in films such as 'Dil Se', 'Kathanayagan' and 'Narasimham'.