Health Is Seldom A Question Of Time Or Money Says Milind Soman
Updated: Apr 24, 2021, 21:39 IST
|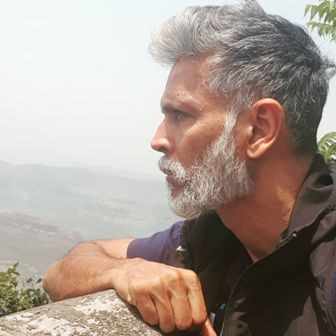 Bollywood star and marathon runner Milind Soman share a hearty and wordy post, addressing his recent COVID-19 infection and having good health is the most important thing.
Milind contracted the novel coronavirus, though the actor has fully recovered and resumed his running, one of his friends has passed away due to corona. The actor took to his social media and wrote a note.
The 'Bajirao Mastani' star shared, "A friend of mine died yesterday from covid 19 complications. It was quite a shock. He was around 40 with a young child...People still ask me how I got infected if I am so fit. Fitness and health, if good, will help you deal with the virus so that you are not sick, but can't stop you from getting infected. Anybody can get infected. Not everybody infected will get sick"
"People ask me why I talk about health so much when some people don't have food to eat. I say if you don't have health, nothing else matters very much. Health is seldom a question of time or money. Most of the infections and hospitalizations in the second wave are from high rises, not slums...To be healthy you need to be aware. And you need to make at least 10% of the effort you put into your job. Or your social life...Take care. Stay safe. Om shanty"
Meanwhile, on the work front, Milind was last seen in Paurashpur, a historical period original web series that streamed on ALTBalaji and ZEE5.