I Got Plenty Of Work, Left Almost 100 Cr Worth Of Work Says Govinda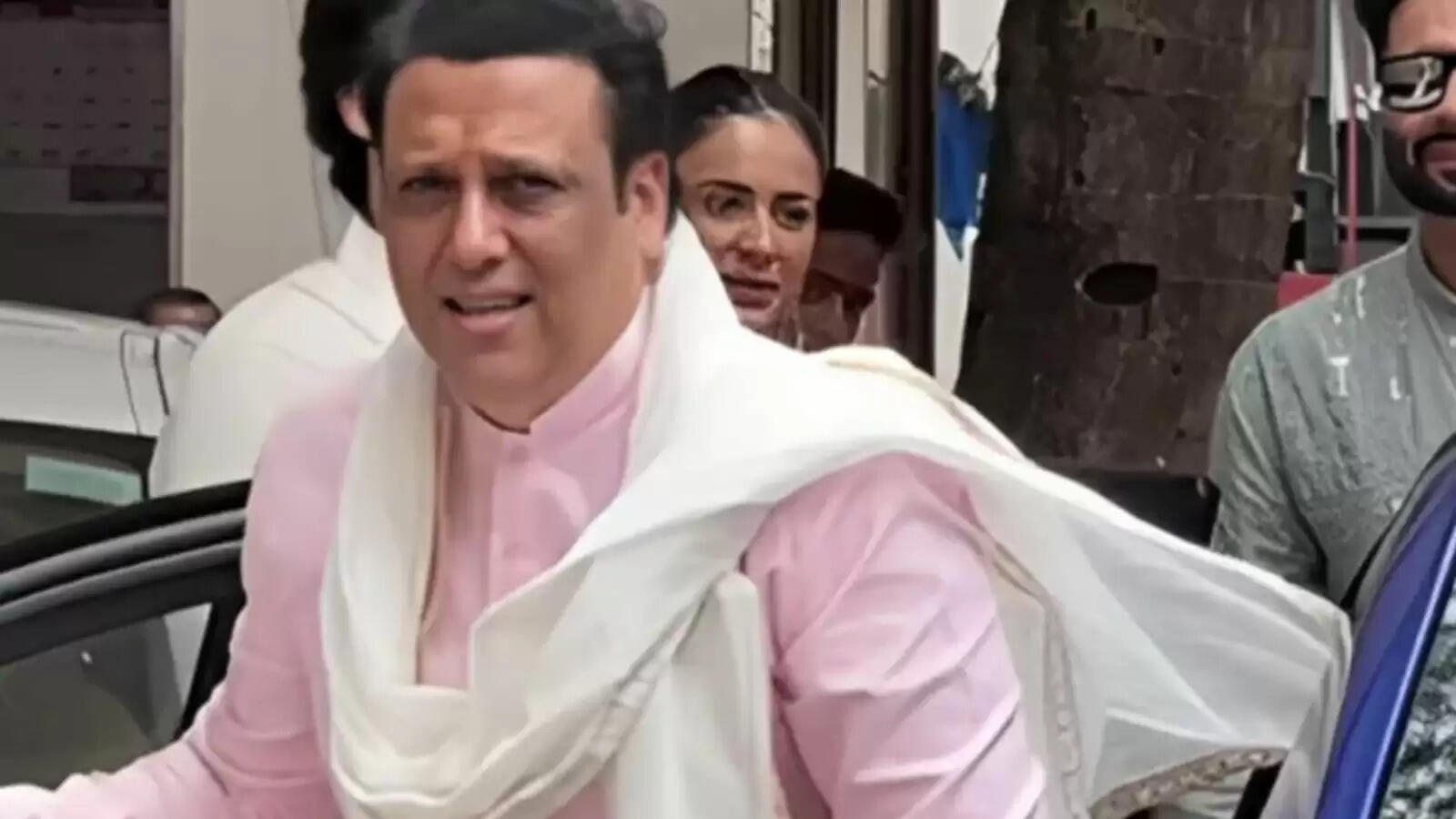 Veteran actor Govinda, who celebrated Ganesh Chaturthi at his residence, said that he has plenty of work, as a matter of fact he left 100 crore worth of work, because it wasn't worthy of his name and respect.

Govinda along with his wife Sunita Ahuja and son Yashvardan Ahuja hosted a Ganpati Pooja at their residence in Mumbai, on Tuesday.

In an exclusive chat, we asked Govinda if he is planning a comeback and he said, "People who think that I don't have work, let me clear it for them, I have plenty of work, lord has been kind to me in that department. I have left 100 crore worth of work, last year, I was standing Infront of my mirror, slapping myself for not accepting the work which is coming my way, and it is massive work."

"I wasn't just accepting it. I didn't want to do a villain or silly character role, though the payoff was great, I was offered good money, but I feel that the kind of work I have done before, I want it to match that standard. God has blessed me with name and respect, I don't think I will trade it for less" added Govinda.

Govinda was last seen in Rangeela Raja in 2019, which tanked at the box-office.

Talking about the occasion of Ganesh Chaturthi and things he wishes from the lord, Govinda added, "Happy Ganesh Chaturthi to everyone. It is such a huge blessing that Lord Ganpati visits our homes. Bappa has been kind to me, and I celebrate this occasion and offer my prayers each year, now I wish the lord will look after my kids, keep his blessings on them. I wish everyone to look after their parents, and keep the blessing on lord Ganesh coming their way."

"This time I wish that the habit that I have, of not accepting any work easily, I wish for some work to come my way which I think is worthy of me, so that I feel like putting in the effort" added Govinda.