Big B shares his evoking connection with Deewar which same set for Mayday. 
Deewar 1975…….Mayday 2021, looking back in time , in the same corridor….the same location , so many film shoots here of several films of mine but today this came up ", wrote BigB on the social media. 
Updated: Feb 8, 2021, 22:04 IST
|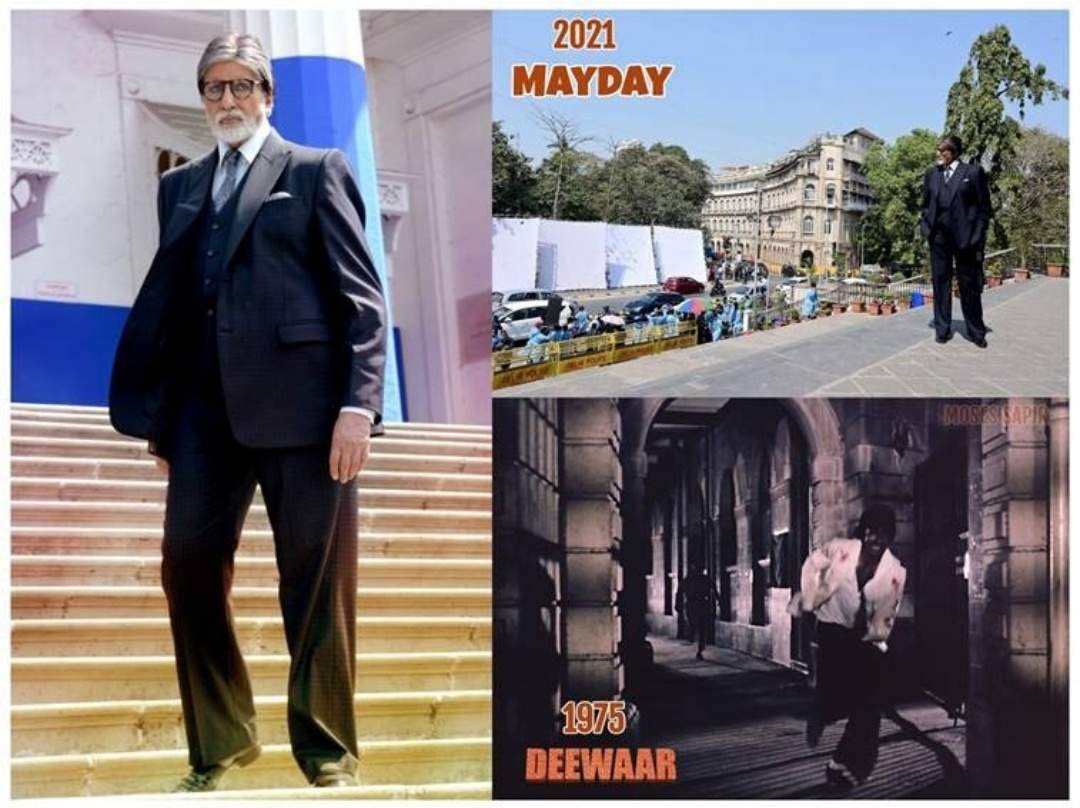 On 8th February , 2021, Amitabh Bachchan (BigB) shared his connection with the location of the Mayday film set , while shooting for the upcoming film. On Sunday morning , The scenes were being shot outdoors in Mumbai.
The film stars Amitabh Bachchan , Ajay Devgn , Rakul Preet , Boman Irani , Angira Dhar and Akansha Singh will be seen in the pivotel role. Ajay Devgn will be seen acting at the same time , he will be directing and producing the movie. Actor Amitabh Bachchan was snapped wearing suit and holding some documents during the shoot of Mayday. The film is expected to hit cinemas on 29th April 2022 , next year.
On Monday afternoon , he shared a set of photos from shoot location revealing it to be the same spot where the shot for Deewar film was shooted.
Big B wrote , " Looking back on time , see that arch in the stone building at the back in a shadow loop…... Police officer Shashi Kapoor shoots his brother Vijay in Deewar at the spot in the film... today shooting at the same place for MayDay...42 years later.. Deewar was made in 1979 to today 2021. Been a while!! "
He also mentioned in the captions that " Deewar 1975…….MayDay 2021, looking back in time , in the same corridor….the same location , so many film shoots here of several films of mine but today this came up ",