Nobita married Shizuka in the new Doraemon Film
Imagination just got real as our favorite cartoon character, Nobita from Doraemon is going to marry his childhood love, Shizuka in their new film.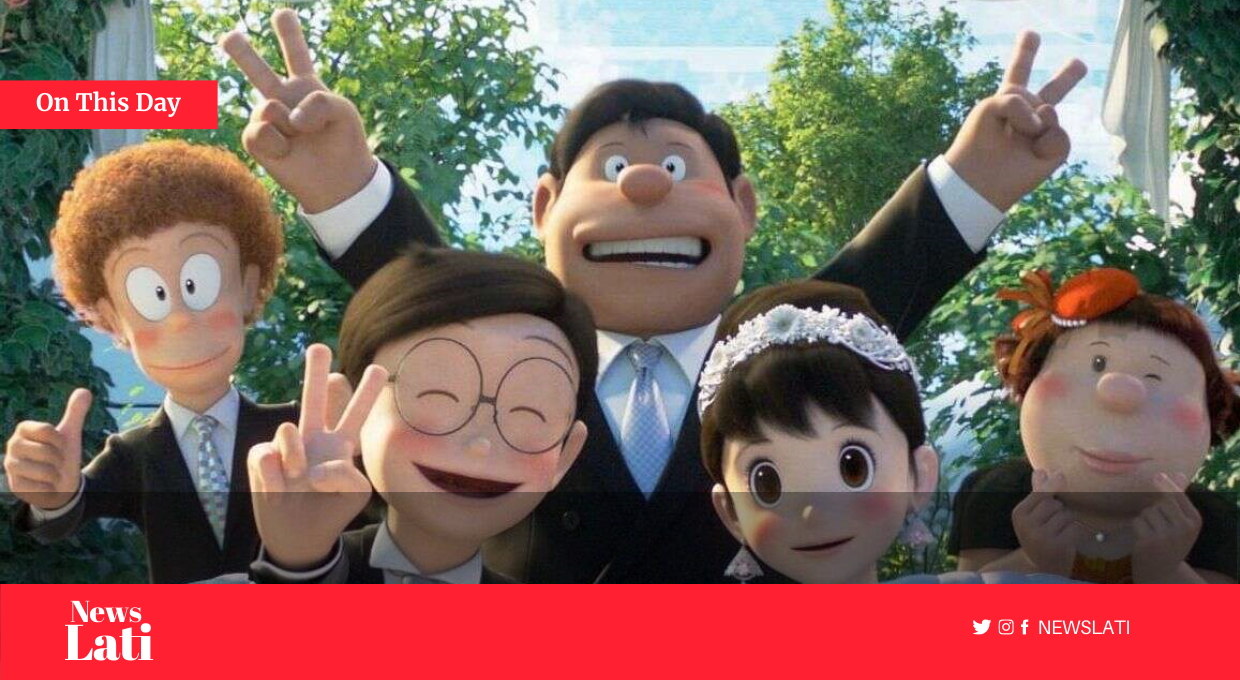 Social media erupts in happiness as Nobita gets to marry Shizuka 
For all the Doraemon fans out there, here's your moment of joy as Nobita is marrying his sweetheart Shizuka in the next movie Stand by Me Doraemon 2.

The movie was released in Japan in November 2020 and will be screened across different countries next month. The poster of the movie allegedly revealed that in the movie, Nobita is going to marry Shizuka and for all the fans, it's quite a big thing as Nobita was so much into Shizuka.
The movie is the sequel of the movie Stand by Me Doraemon which was released in 2014. The happiness of the fans is visible as they took it to social media to show their emotions towards one of their favourite childhood characters.
The immense love for the news is apt as Doraemon has been one of the most famous cartoons in India wherein a time-traveling cat arrives from the future to help a young school-going boy and later turns his best friend. The cat named Doraemon gives gadgets from the future to help the boy, Nobita from all his day-to-day life problems. Nobita's classmate named Shizuka was his love from the very start and destiny has the last laugh as they both are going to marry each other in the movie.