Ram Gopal Varma's D Company And Trailer 
Updated: Jan 17, 2021, 10:50 IST
|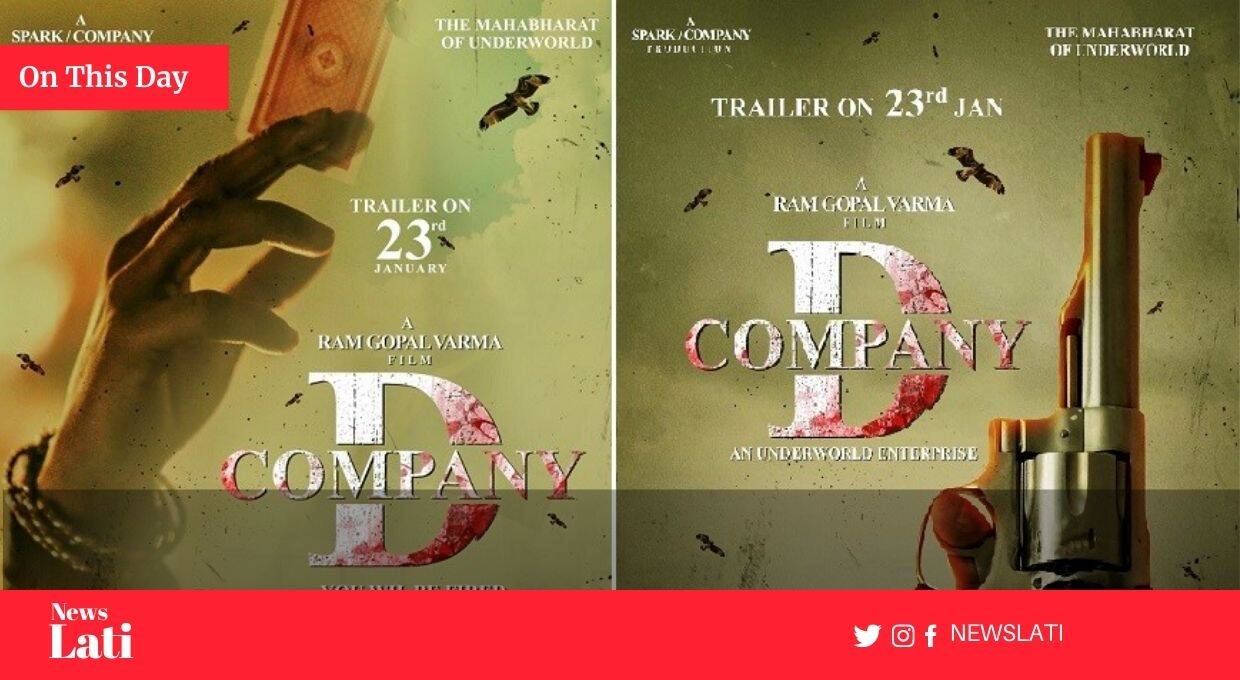 Filmmaker Ram Gopal Varma returns to his favourite and most successful gangster genre with the forthcoming movie D Company. The director unveils second motion poster of the film and confirms that the trailer for the film will be out on 23rd January 2021.
Sharing the motion posters on his social media profile, RGV wrote, "Dawood Ibrahim contracted other gangs for all necessary violence rather than do it himself...Thus corporate outsourcing in underworld 1st started by him...2nd Motion Poster of D Company produced by SPARK @sparksagar1 #DCOMPANY…Trailer Jan 23rd@11AM"
The movie chronicles the early days of notorious Dawood Ibrahim, who at a very early age realised that guns should be used predominantly to shut mouths and that's how his street gang became the World's most powerful crime syndicate.
The film is produced by Spark Company helmed by Sagar Prasad Machanuru.
During the 2020 lockdown, Ram Gopal Varma released a series of mid-budget movies, such as Beautiful, Climax, Naked, Power Star, Thriller, Corona Virus, Murder, 12 'O' Clock and Disha Encounter, but none of the movies received good response.
Apart from D Company, RGV is currently busy with two more projects, Dangerous and Ladki - Enter The Girl Dragon.