K-Dramas Coming Soon On Amazon miniTV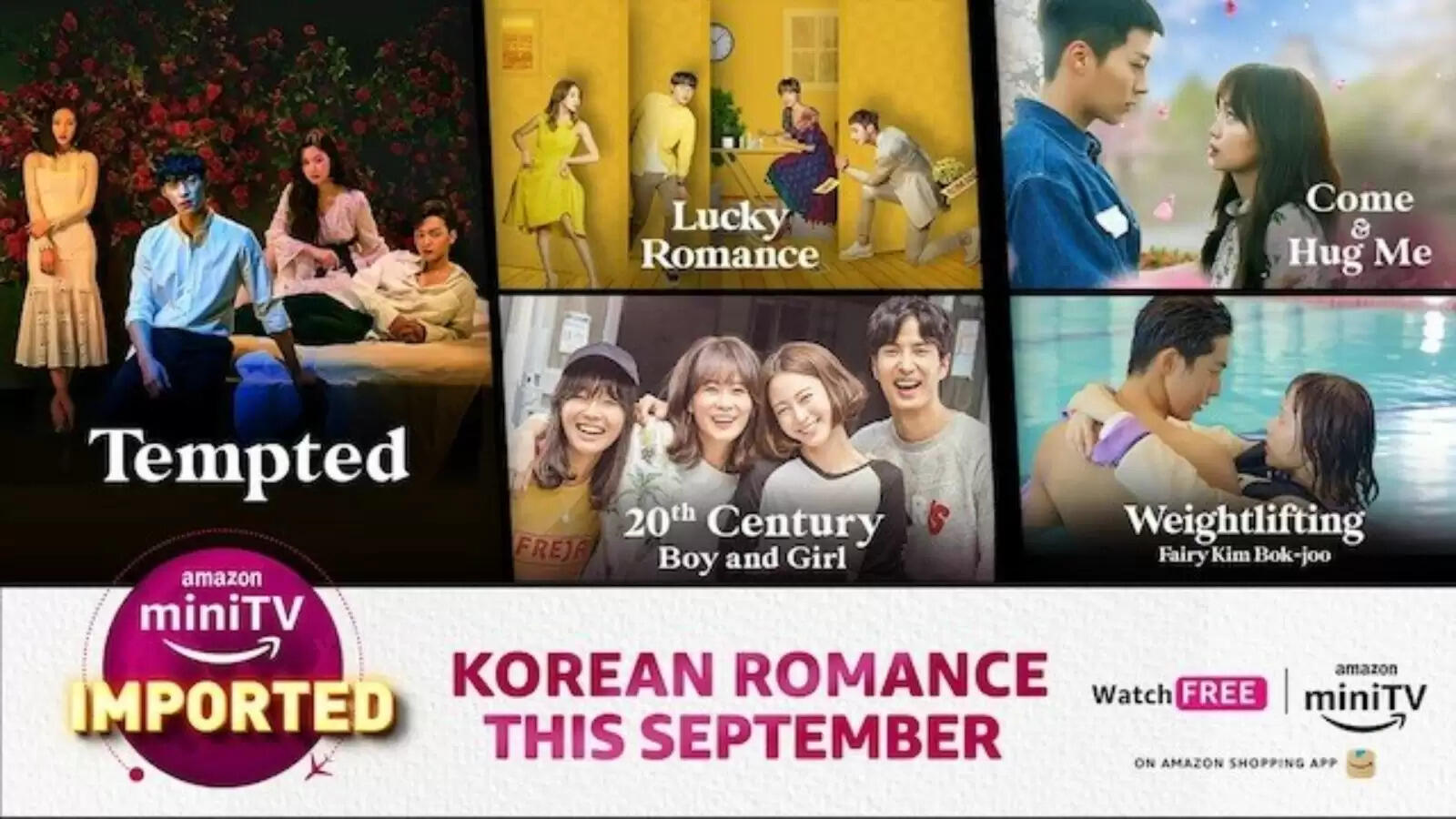 Amazon miniTV is raising the stakes of entertainment and romance with its extensive roster of the month of September for Hindi Dubbed international shows under "miniTV Imported".

The streaming service dropped the intriguing promo, celebrating love with internationally acclaimed K-Dramas rooted in daedalian narrative, mushy romance, and gorgeous-looking cast. With emotions that soar as high as skyscrapers and story twists as shocking as a sudden downpour on a sunny day, these appealing K-Dramas have a riveting quality that traverses boundaries and countries. Amazon miniTV is certain to ignite global frenzy and passionate emotions with romantic Korean dramas including Tempted, Lucky Romance, 20th Century Boy and Girl, Come and Hug Me, and Weightlifting Fairy Kim Bok-Joo from 06 September onwards.

From a coming-of-age unforgettable journey of friendship, love, and dreams to romantic melodrama and a tragic love story the streaming service has the most diverse set of loved-up shows in store to quench the thirst of romance aficionados. While Lucky Romance portrays the journey of a superstitious woman and practical CEO blooming into a passionate romance, Weightlifting Fairy Kim Bok-Joo is about a collegiate female weightlifter indulging in romance while pursuing her dreams. Tempted, Lucky Romance, 20th Century Boy, and Girl, Come and Hug Me, and Weightlifting Fairy are among the shows that will deliver the best enjoyment in September 2023. It's time to fall in love with some intriguing love stories on Amazon miniTV.

Indulge in the experience of intriguing storylines, stellar performances, and international settings in a desi avatar with Amazon miniTV. The international shows are streaming in Hindi, exclusively on 'Amazon miniTV Imported' for free, and can download the Amazon miniTV on Playstore or watch within the Amazon Shopping App or on Fire TV.