Kajol and Kajal make their debut on OTT
Bollywood superstar, Kajol has made her debut on OTT through 'Tribhanga - Tedi Medi Crazy' and Tollywood superstar, Kajal Aggarwal made her debut in web series through 'Live Telecast'.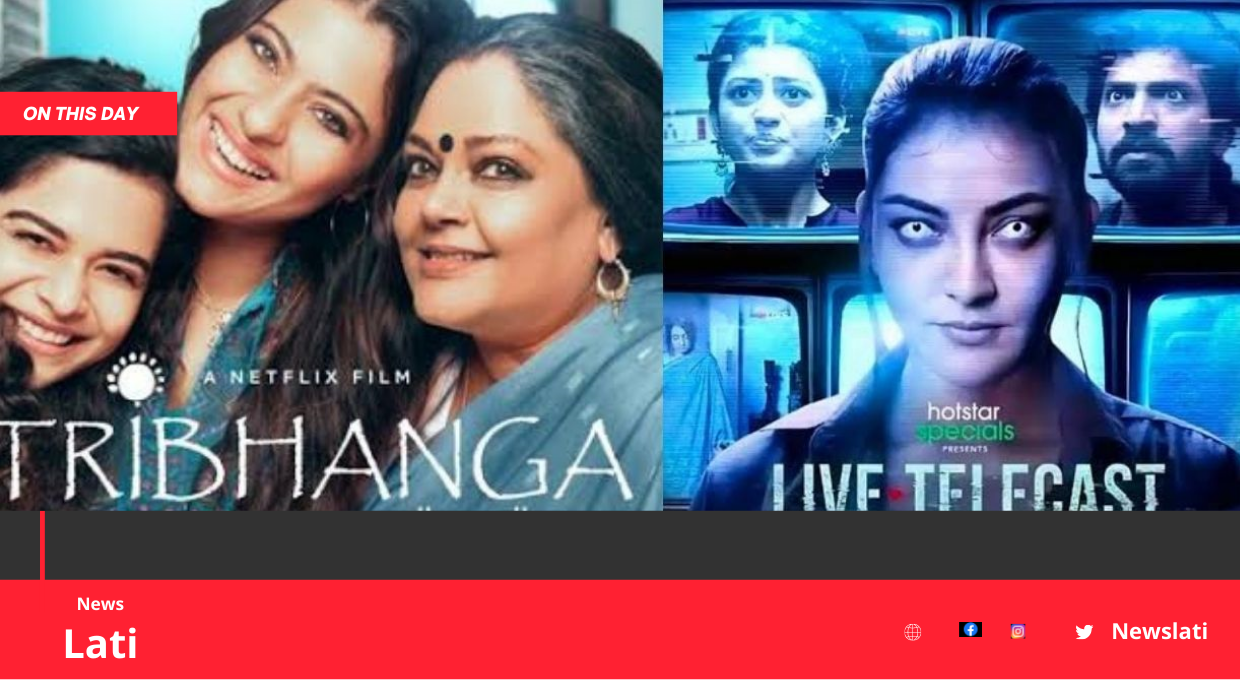 Kajol and Kajal Aggarwal to make debut on OTT. 
OTT platforms are in trend lately. Celebrities are actively involved in web series and dramas. Also COVID has given a rise to these platforms as people were not able to make it to the theatres. They would make their house as their theatre.
Recently two big Bollywood and Tollywood actresses have made it to the OTT.Kajol from Bollywood has made her debut in a drama on the big gaint Netflix. The drama is named as 'Tribhanga - Tedi Medi Crazy. And Kajal Aggarwal from Tollywood has made her debut through Tamil series 'Live Telecast ' on Disney+ HotStar.
Written and directed by Renuka Shahane, Tribhanga is a story about a troubled family, especially three generations of women and the conflicts that have been constant between them. They are three flawed women who incidentally become mothers. Over the course of 90 minutes, Renuka paints a striking yet painful picture of pressures of motherhood on women who want to live their lives on their own term.
Tribhanga has got very good ratings and people are absolutely loving tge plot and the work of Kajol in the drama.
'Live Telecast ' is a Tamil Horror series. It is a story of Jennifer Mathew aka Kajal Aggarwal and her crew of television professionals. When the TRP ratings fall drastically, the team decides to do something worse. This leads them to a haunted house. Things take turn then on.
Both the actresses have performed good at their parts. Audiences are appreciating their efforts.