Sachin Tendulkar's "Bat Doctor" from namma Bengaluru and Mangalore's farmer-inventor only on HistoryTV18's 
Watch 'OMG! Yeh Mera India', Season 7 every Monday at 8 PM, only on HistoryTV18.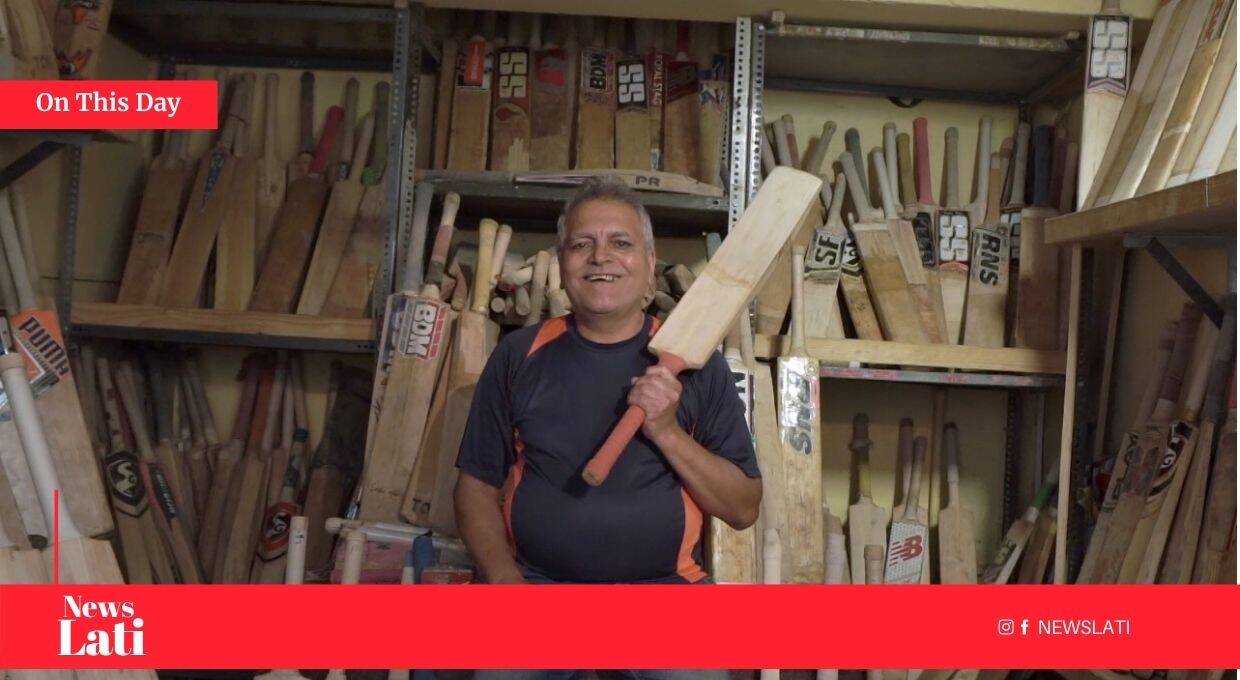 Meet the inventor of Mangaluru's tree climbing scooter and the Bengaluru man who's been a game-changer for Kohli, Dhoni and Dravid this Monday, 29th March, 8PM only on HistoryTV18
India, March, 2021: If you ever asked Mahendra Singh Dhoni, Virat Kohli, Chris Gayle, Ricky Ponting, Rahul Dravid, or even Sachin Tendulkar if the name 'Ram Bhandari' meant anything to them, you would be surprised at how widely known and respected the quiet, unassuming 55-year-old from namma Bengaluru really is! India's "bat doctor", who treats the bats wielded by some of the world's most famous cricketers, is just one of the amazing Indians featuring in the first episode of the seventh season of India's longest running factual entertainment series, 'OMG! Yeh Mera India.'
'OMG! Yeh Mera India' has returned once again to Indian TV screens, every Monday at 8 PM on HistoryTV18, to wow viewers with some of the most incredible and inspirational stories from big and small towns across the length and breadth of India. Millions of fascinated Indian viewers have rewarded the channel with skyrocketing, record-breaking ratings for over five years, even breaking the internet many times over with numerous viral videos about little-known inspiring and feel-good stories that the series showcases from across the country. And the first episode of Season 7 features two amazing Indians from the state of Karnataka.
It is well known that cricket is almost a religion as far as most Indians are concerned. And within the world of cricket, Bengaluru's Ram Bhandari is known to be a game-changer. At the age of 15, he was trained by his grandfather is their family profession of carpentry and started working in a small shop, repairing cricket bats for school children. There, in a stroke of sublime serendipity, he was noticed by Rahul Dravid, who fast became an admirer for life. What Mr Bhandari and his fine eye for each cricketer's footwork and body language can achieve is as rare as it is impressive. He studies each person's playing style and determines, among other things, the kind of edge their bat should sport, whether the toe of their bat needs to be flat or rounded, what the weight of the front, middle, or back of the bat should be, and how the thick the handle should be for optimum weight distribution. His precision and skill are credited for bringing Sachin Tendulkar back to form after his injury in 2004. This is why Ram Bhandari also features in Sachin's biopic, titled 'Sachin: A Billion Dreams.' Watch the episode on the 29th of March at 8 PM to watch how the famous "bat doctor" doctors the bats for some of India's most famous sportspersons.
The same episode features another inspirational Indian and his unique innovation from Mangaluru. India is the world's largest producer of areca nut with a 54% market share, and Karnataka is the country's leading supplier of this crop. Farmers in the state have long suffered from a lack of skilled labour for harvesting the crop, high costs, and challenging management of the wide-spread farmland. Mangaluru's local farmer and Science graduate Ganapathi Bhat turned inventor with a fantastic, motorised scooter that can safely climb areca nut trees. For a litre of petrol the scooter can climb nearly 90 trees, making it a breeze to harvest up to 600 trees a day. Watch the episode on the 29th of March at 8 PM only on HistoryTV18 to watch this fantastic Indian innovation in action.