House OF The Dragon Becomes HBO's Biggest Web Series, Gets 10 Million Views On First Episode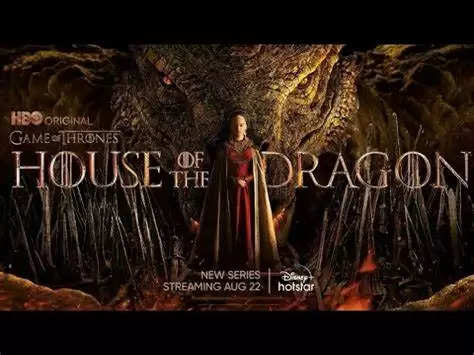 House of the Dragon is HBO's most anticipated series premiere: House of the Dragon, the much-anticipated Game of Thrones prequel, has finally concluded. On August 21, 'House of the Dragon' premiered. On HBO, nearly 10 million people watched the premiere of House of the Dragon on Sunday. The audience is now ready to travel throughout Westeros, and their excitement is palpable. Along with the Targaryens, the dragon makes an appearance in this.
'House of the Dragon,' based on George RR Martin's 'Fire and Blood,' stars Matt Smith, Millie Alcock, Emma D'Arcy, and Rhys Ifan in lead roles. The show debuted on HBO recently and has been watched by over 10 million people. The first episode of the show, which lasted nearly an hour, heightened fans' excitement. The show will trace the Targaryen family's history. In the first episode, Viseries I Targaryen must choose between his daughter, Princess Ranera Targaryen, and his brother, Prince Damon Targaryen. You will see some terrifying scenes related to the tournament fights as well as full action in this show. The interesting thing is that this episode did not have an opening title sequence like we have seen in Game of Thrones.
The show's premiere on HBO's platform in the United States drew 9.98 million viewers, setting a new record for any new original series in HBO history, according to television network owner Warner Media late Monday. This information was released in a statement last night. It was also the 'biggest series launch on HBO Max' in the United States, Latin America, Europe, the Middle East, and Africa.