IIFA To Pay Tribute To Amitabh Bachchan On His 80th Birthday
Updated: Oct 2, 2022, 17:45 IST
|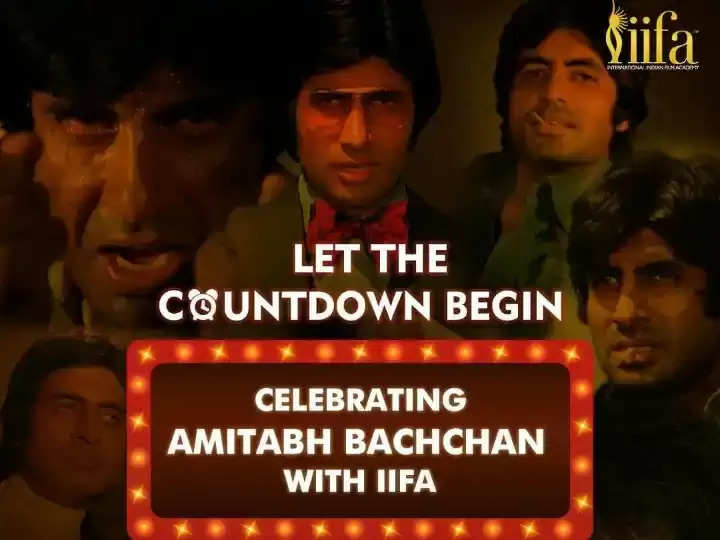 The International Indian Film Academy (IIFA) Weekend & Awards, Bollywood's largest celebration of Indian cinema, brings together the greatest in the country's film industry and has always provided fans with opportunities to interact with their favourite actors and actresses. The greatest in Indian cinema has been showcased and highlighted by IIFA on its 22-year global tour.
Via the IIFA's journey, the brand has promoted Indian cinema internationally and has worked to foster global understanding through the arts and entertainment. IIFA has a reputation for bringing Bollywood fans from all over the world together by providing them with magical and unforgettable experiences. It has significantly increased the business of Indian films and brought recognition to Bollywood actors globally.
Amitabh Bachchan, a global icon and superstar who is referred to as the SHAHENSHAH of Indian cinema, has been enthralling us with his outstanding performances and timeless classic movies. Along with his unrivalled acting performances, Amitabh Bachchan has also had success as a film producer, television host, and occasional playback singer over the years. He is one of the most significant actors in Indian movie history. IIFA is prepared to honour the actor on this historic occasion as he turns 80 this year!
Ironically, Amitabh Bachchan, who has received numerous IIFA prizes, was also given the first Bollywood wax figure at Madame Tussauds, which was made possible at the 2000 IIFA in London. In numerous IIFA Weekend iterations, the superstar himself has been a part of so many amazing memories and experiences. He is presently one of the performers who has received IIFA's Best Actor accolades.