Rajinikanth calls Kantara a 'masterpiece', showers praises on  Rishabh Shetty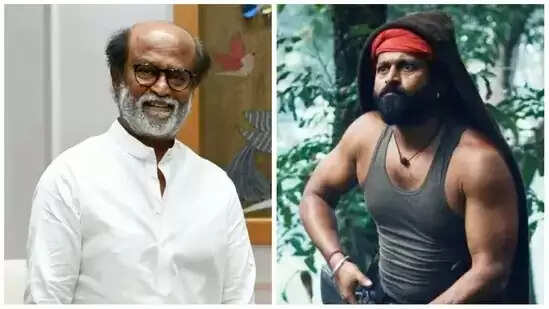 Rajinikanth has joined the list of Indian celebrities who have praised Kannada superstar Kantara. On Wednesday, the veteran actor praised the picture on Twitter, calling it a masterpiece. He reserved special admiration for the film's actor-director Rishab Shetty, praising his contribution to the production. Kantara, which was released last month, has received widespread acclaim and is currently the highest-rated Indian film on IMDb.

Rajinikanth stated on Twitter on Wednesday, "'The unknown is more than the known." No one in movie could have expressed it better than @hombalefilms. #KantaraMovie "You made me feel goosebumps." After that, the veteran actor tagged Rishab Shetty and applauded his efforts as well. "@shetty rishab Rishab, congratulations on your accomplishments as a writer, director, and actor. "Congratulations to the entire cast and crew of this masterpiece in Indian film," Rajinikanth added. Several celebrities have already praised the film, including Prabhas, Kangana Ranaut, Ram Gopal Varma, and Vivek Agnihotri.

Kantara is a Kannada film that combines topics such as man vs nature and land disputes in coastal Karnataka with indigenous beliefs and faith centered on Daivas and Guligas (regional demigods). The film has received critical accolades as well as commercial success. It is only the third Kannada film to hit the 200-crore milestone at the global box office as of Wednesday.
Its success in Kannada prompted the filmmakers to release dubbed versions in Hindi, Tamil, Telugu, and Malayalam. The Hindi and Telugu versions have done particularly well, earning over 25 crore each in just over ten days. In addition, the film is the eighth-highest-grossing Indian film of 2022, trailing only KGF Chapter 2, RRR, Ponniyin Selvan I, Vikram, The Kashmir Files, and Bhool Bhulaiya 2.