Dubai's thriving aviation sector: The link between India and the UAE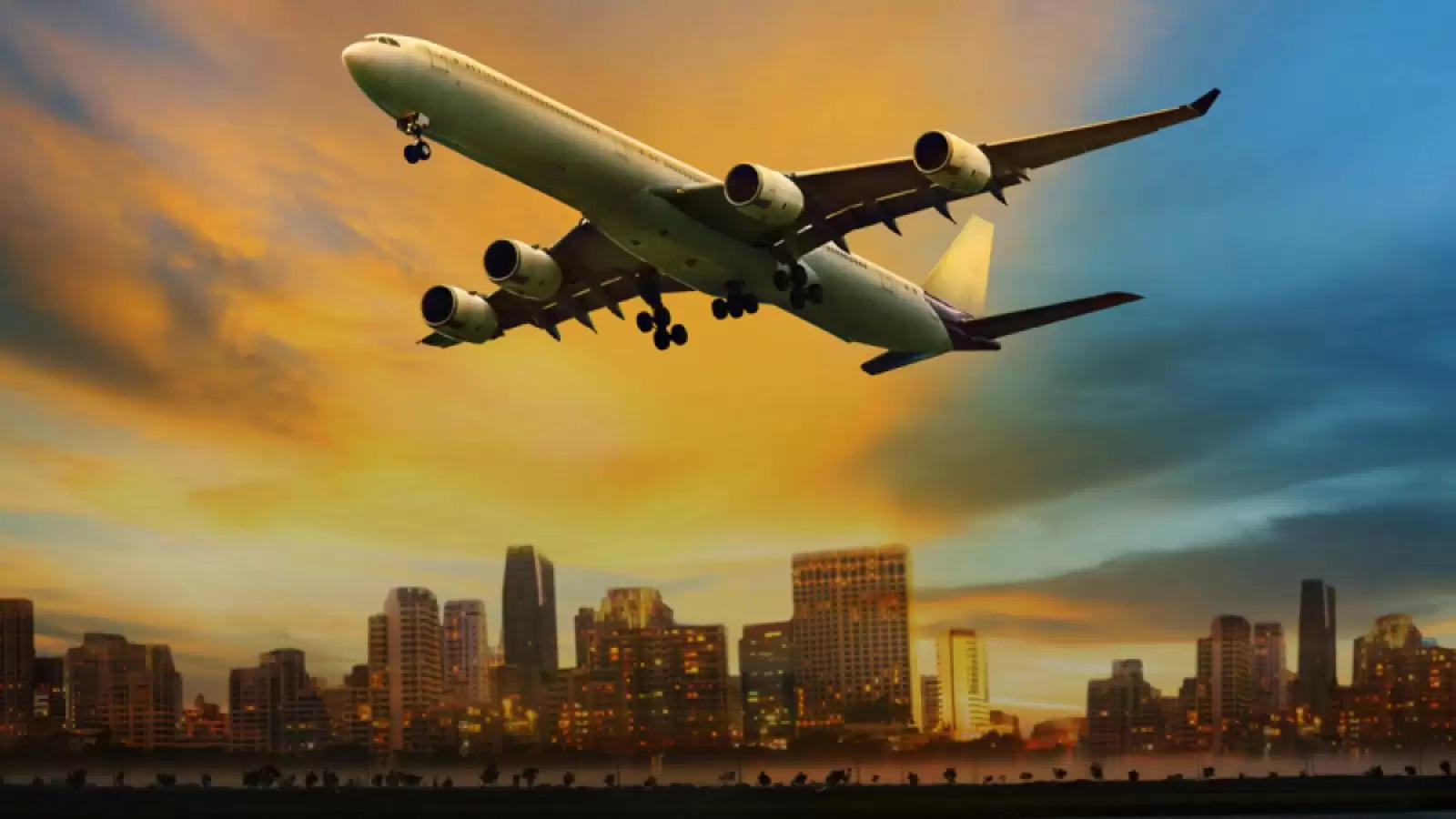 Dubai is strategically located within four hours of flight radius of approximately one/third of the world's population. Its location between the East and the West has set it up perfectly to be an international travel hub. With its world-leading aviation infrastructure, Dubai has been able to position itself as a global travel hub. Currently, Dubai is ranked as the fourth most visited city in the world. Dubai International Airport (DXB) is the busiest airport in the world, outside of the USA, and was named as the world's best airport at the 2021 'Business Traveller Middle East' awards. DXB also holds the distinction of being the world's busiest in terms of international passenger traffic, having carried over 25 million international passengers in 2020.
DXB serves 78 international airlines and operates flights to over 245 airports in 238 cities across 103 countries. Dubai's airlines, Emirates, carried over 15 million passengers in 2020, helping it earn the distinction of being the largest international airline that year. Emirates has a fleet of 262 aircrafts that serves 152 destinations. Emirates was ranked 4th in the 2023 'Skytrax World Airline' awards.
Dubai International Airport saw its passenger capacity reach 7.3 million passengers in March 2023, which is closest to the 7.8 million passengers it saw in January 2020, prior to the onset of the COVID-19 crisis.
"The aviation sector plays a crucial role in connecting Dubai with the rest of the world and facilitating the influx of tourists and visitors. In the true spirit of collaboration, the aviation sector continues to contribute tremendously to the city's success," said Issam Kazim, CEO of Dubai's Department of Economy and Tourism.
Dubai is by far the most-served international airport from India. Presently, Dubai offers direct flights to 22 cities in India, while Dubai has recently announced the introduction of Emirates premium economy on its India routes, further augmenting the travel experience. Simultaneously, Air India has expanded its Dubai capacity. In fact, Air India now runs 10 flights a day between Delhi and Dubai, and six flights per day for the Mumbai-Dubai route.
In January 2023, Dubai saw about 1.5 million tourists, and the largest portion came from India. Over the years, Dubai has become a favourite destination for Indians, and this has led to the launch of several new direct flight routes between Dubai and various Indian cities. There are over 80 non-stop daily flights operated between Dubai and India, and this number is only expected to increase in the upcoming years. With the addition of IndiGo's Bhubaneswar-Dubai route, the number of Indian airports that offer non-stop flights is at 22.
Emirates has recently announced the introduction of the premium economy feature on flights to India. Starting from the 29th of October 2023, passengers flying to and from Mumbai and Bengaluru will have the option to fly on Emirates premium economy. Premium Economy is already available on flights that are bound to New York, San Francisco, Houston, London, Sydney, Auckland, Christchurch, Melbourne and Singapore, with India being the shining addition to the covetable list considering that the flights that will operate from India are not even long-distance ones.
According to booking data, approximately 6.8 million roundtrip passengers flew between India and Dubai last year. Mumbai-Dubai was the biggest market followed by Delhi, Kochi, Kozhikode and Chennai.
According to the Airports Authority of India, the number of passengers flying between India and Dubai grew by 16% in 2021. This growth is expected to continue in the years to come. Some of the main reasons why we are seeing so much growth in passengers flying between India and Dubai include:
Economic growth: India and the United Arab Emirates (UAE) are experiencing strong economic growth. This has led to increased bilateral trade and investment happening between the two countries, which, in turn, is driving demand for air travel.
Visa liberalisation: The UAE has made it easier for Indians to obtain visas for travel and work, making it more convenient for people to travel between the two countries and give them more reasons to travel.
Low-cost airlines: Low-cost airlines have made it more affordable for people to fly between India and Dubai.
Direct flights: There are now more direct flights between India and Dubai than ever before. This makes it easier and faster for people to travel between the two countries.
Tourism: Dubai is a popular tourist destination for Indians. The city offers a wide variety of attractions, including shopping, dining, and entertainment.
Family ties: Many Indians have family members living in Dubai. This is a major reason why people fly between the two countries.
Dubai is by far the most-served international airport from India, with Abu Dhabi ranking second.
IndiGo has placed a 500-jet order with Airbus, a price of $50 billion, making it the biggest order in aviation history. Akasa Air, a low-cost carrier, is set to launch international routes by the end of this year, with at least a 20-aircraft strong fleet. Although the airline is yet to provide details of its international plans, analysts say the airline will be looking at the Gulf Cooperation Council (GCC) and the Middle East as its first foreign market.
Aviation experts are hopeful these moves would eventually address the pressing need to increase capacity and stabilise airfares in India's domestic aviation sector as well as on UAE-India routes.
The international capacity between India and the GCC region has been more or less evenly split between Gulf airlines and Indian airlines, with the GCC region being Indian airlines' largest international market.
"About 7 per cent of the Indian carriers' routes are internationally focused compared to domestic, and as such, there is potential for expansion in this market," said Lalitya Dhavala, Valuations Consultant with Ascend by Cirium.
Emirates originally launched its services in India back in 1985. At the time its only routes were from Dubai to Delhi and Mumbai. Over the years, Emirates has grown its operation significantly since then, and now Emirates serves nine destinations across the country.
Although Emirates has a significant global operation, the Indian market remains very important to the airlines. India is one of the top five markets for Emirates in terms of volume and value. In 2021, Emirates ferried over 5.5 million passengers to and from India. Emirates' Indian operation generated over $1.7 billion in revenue in 2021.
Emirates' operations in India have also had a significant economic impact on the country. According to a study by the National Council of Applied Economic Research (NCAER), Emirates' operations contribute over $848 million every year to Indian Gross Domestic Product (GDP), create 86000 Indian jobs, and generate almost $1.7 billion in foreign exchange earnings.
The Indian market is also important to Emirates as it provides the airline with a gateway to other markets in the region. Emirates has agreements with several Indian airlines, which allows it to offer its passengers connections to destinations throughout South Asia.
The future of the Indian aviation market looks promising as the population is young and large, and the Indian government is investing heavily in its aviation infrastructure, which is creating more opportunities for airlines to expand.
Overall, the Indian market is a very important market for Emirates, and they remain committed to its Indian operations and are confident that it will continue to grow in this market in the years to come.
Click this link for more on Business in Dubai.
Disclaimer - This article is a part of featured content series on Business in Dubai