Check Out This Instaworthy Blue Rice
We are all familiar with white and blue rice, but have you tasted this blue rice which is creating buzz lately. If not, then check out more about this unique dish.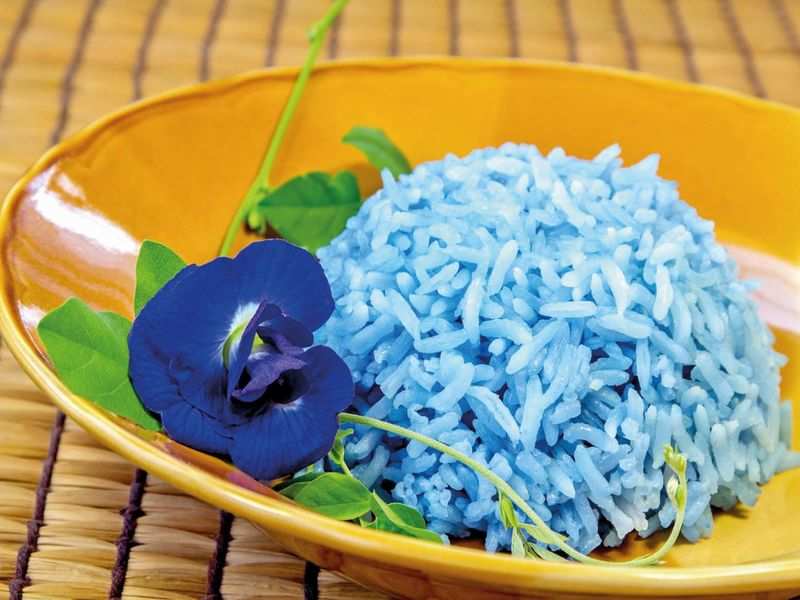 If you are tired of eating the same old color then check out this blue rice, which is grabbing the headlines and has become a favorite among celebrities too.
Blue rice is the latest fad among rice eaters which has created a buzz in social media. The rice gets its distinct flavor due to the butterfly pea flower added to it during cooking. Blue rice is also known as Nasi Kerabu, is the staple dish of Malaysia and Thailand. Recently actress Jacqueline Fernandez was spotted savoring this dish with her friends in a restaurant. The blue rice gets its unique color from the butterfly pea flower which grows on a vine in Thailand, Asia and Australia. Usually the butterfly pea flower is brewed into a tea or deep-fried a seasoning.
But how is blue rice prepared? Chef Tarun Sibal serves blue rice along with Yellow Tofu curry shares the recipe-
"Take a cup of Jasmine rice, add 1.5 cups of water to it, add 1/4 teaspoon salt and add 6 butterfly pea flowers and some lemon grass, for aroma." This rice goes well with all kinds of curries. And not to mention the goodness of butterfly pea flower packed with the rich anti-oxidants which is good for the skin and overall health. The rice is prepared during festive seasons in Asia. It's ready to be enjoyed with your favorite side platter.