HistoryTV18's digital-exclusive travel series #RoadTrippinWithRnM in Mangalore
Follow India's famous foodies Rocky and Mayur from the 23rd of August to the 7th of Septemberon their exciting road trip from Madurai to Goa
Updated: Sep 7, 2021, 15:53 IST
|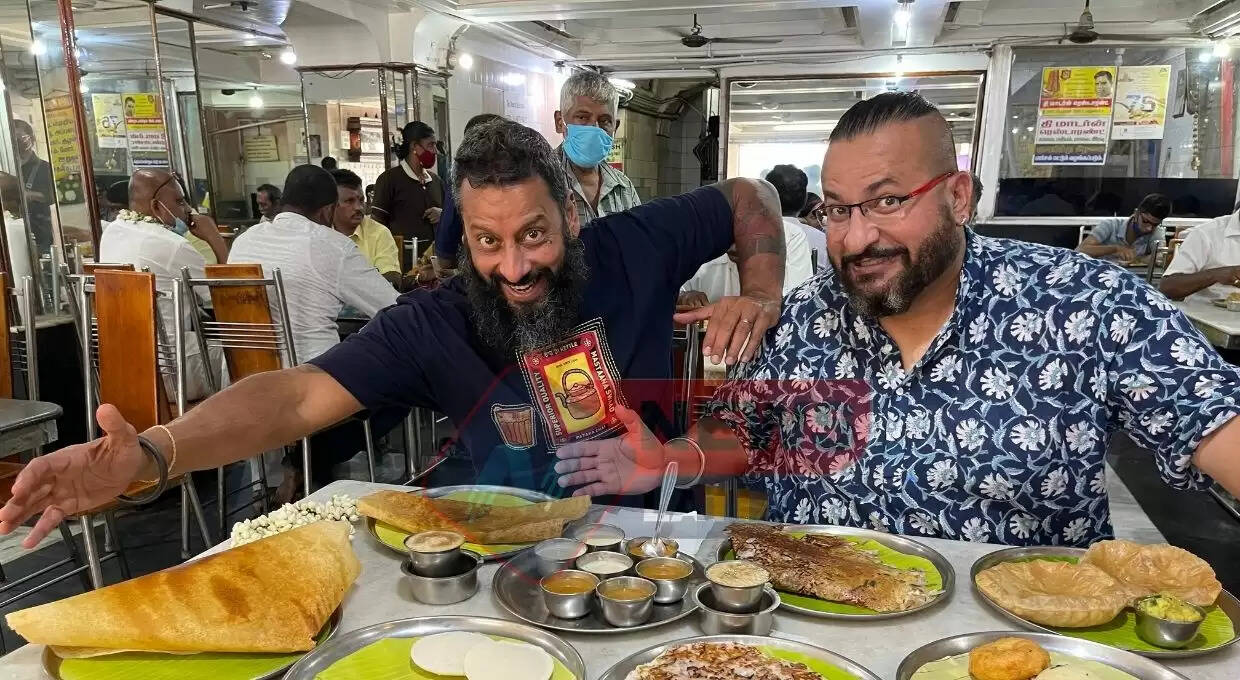 India, September 2021:India's renowned foodies and beloved travel enthusiasts, Rocky Singh and Mayur Sharma, are currently on the fifth exciting road trip with HistoryTV18's super-hit digital- first travel series, #RoadTrippinWithRnM. After four super-successfulroad trips, the dynamic duo continue their relentless quest for adventure, but in an entirely different part of the country.The first four seasons have seen them spend 50 thrilling days on highways across10 states of India, covering over 7000 kilometres and sharing 372 videos that resulted in over 500MN impressions, 130MN+ views and more than 5.2MN engagements across social media. This time, as they continue to share highlights through photographs, vlogs, and reels on their own and HistoryTV18's social media platformsfrom the 23rd of August to the 7th of September, they'll be driving across the southern states of Tamil Nadu and Karnataka all the way to the coastal city-state of Goa.
Their southern sojourn began withMadurai, and currently brings them to the coastal gem of Mangalore - the 'Rome of the East.'The beachside city, well-known for its breath-taking architecture and a distinct culinary footprint born from the diverse communities that populate it, is going to be the perfect backdrop for the duo to do what they do best – dig into the scrumptious local fare!
On their list of places to visitis the stunningly beautiful St. Aloysius Chapel, a late-19th century wonder built by Italian Jesuits. The structure's frescoed interiors bear a striking resemblance to those of the Sistine Chapel of Rome, and draw thousands of devotees and tourists alike from the world over to marvel over them. And speaking of structures that have stood the test of time, Rocky and Mayur will also pay a visit to Bombay Lucky Restaurant, a century-old institution famous for its lip-smacking biriyani, out of the world chicken dry fry and distinctive lemon tea!
Their two-day stop at this bustling seaside city will see them trying out some of Mangalore's must-haves – the Golibajjis at Woodlands hotel, the famous MangaloreanChristian versions of Goan cuisine at the Mangala Restaurant and Bar and a trip to popular hole-in-the-wall eatery – Mukka da Sukkha for theirwildly popular wood fire-cooked chicken sukkha. Join in vicariously, as they try a range of the region's most-loved vegetarian and non-vegetarian delicacies
Follow the adventures of Rocky and Mayur on season 5 of #RoadTrippinWithRnM, from the 23rd of August to the 7th of September, on Facebook, Twitter, Instagram, and YouTube.