Delhi Liquor Scam: CBI summons Delhi deputy CM Manish Sisodia
Updated: Oct 16, 2022, 21:34 IST
|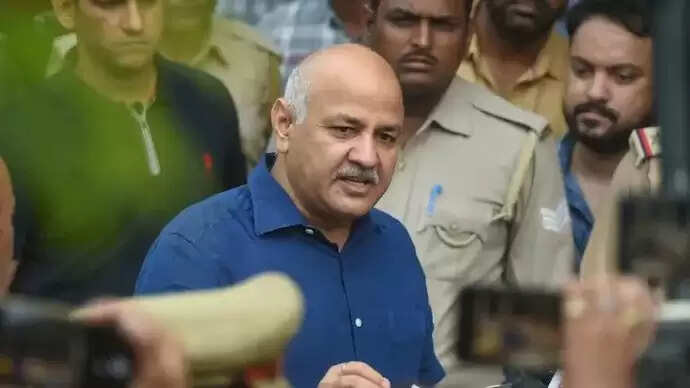 Manish Sisodia, the deputy chief minister of Delhi, was summoned by the Central Bureau of Investigation (CBI) on Sunday in connection to the Delhi Excise Policy scandal, according to authorities.
In response to the summons, Sisodia writes on his official Twitter account: "The CBI raided my house for 14 hours and found nothing. Nothing came out of my bank locker when I searched it. They discovered nothing in my village. They have now summoned me to CBI Headquarters at 11 a.m. tomorrow. I'll go and offer my full support."
The Enforcement Directorate (ED) searched more than 25 locations.
मेरे घर पर 14 घंटे CBI रेड कराई, कुछ नहीं निकला. मेरा बैंक लॉकर तलाशा, उसमें कुछ नहीं निकला. मेरे गाँव में इन्हें कुछ नहीं मिला.

अब इन्होंने कल 11 बजे मुझे CBI मुख्यालय बुलाया है. मैं जाऊँगा और पूरा सहयोग करूँगा.

सत्यमेव जयते.

— Manish Sisodia (@msisodia) October 16, 2022
Earlier this week, the Enforcement Directorate (ED) conducted searches at more than 25 locations in connection with the case involving Manish Sisodia, Delhi's deputy chief minister, and others.
The homes of people who work in the alcohol industry were searched.
Earlier that day, on October 7, the ED raided more than 35 locations across several states, including Punjab, Delhi, and Andhra Pradesh, and took one crore rupees from a businessman's home in the nation's capital. They also stated that several digital devices and papers were confiscated, without revealing the locations of all the recoveries.
The money laundering case stems from a CBI FIR in which Manish Sisodia, Delhi's deputy chief minister, was named as a suspect.
The plan came under scrutiny after Delhi Lieutenant Governor VK Saxena suggested a CBI investigation into suspected flaws in the implementation of Delhi's Excise Policy 2021-2022. He had also suspended 11 excise officers in the case.